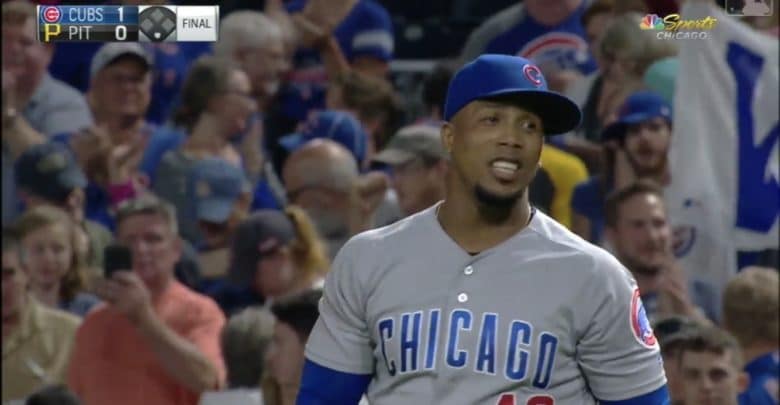 Pedro Strop Pitching Like Elite Closer in Brandon Morrow's Absence
Leave the funky rally caps to other teams, Cubs fans only need to turn their hats to the left at the end of the game.
When the Cubs first announced that Brandon Morrow would start the second half on the DL, the initial reports were that his stay there would be brief. No big deal, just share the closer duties and wait out Morrow's absence. But as those 10 days came and went, now stretching to a month, one man has emerged as the clear 9th inning specialist.
Pedro Ángel Strop, perhaps the most underappreciated player in Cubs history, has truly lived up to his middle name here in the second half. His eight saves since the break lead the NL and are tied for second in all of baseball, but it's how he's doing it that's really impressive.
— Chicago Cubs (@Cubs) August 17, 2018
The effervescent Cubs leader has accumulated his saves in only 9.2 innings over 10 appearances, less than nearly every other reliever with at least six saves since the break. Only Craig Kimbrel (9.1 IP, nine games) has pitched less than Strop from among that group, and he's only got six saves.
Strop is also one of only four pitchers in the second half to have accumulated at least three saves without also giving up a home run. And that's out of a group of 25 who've hit that save mark, so we're not talking about a tiny sample. The common knock on Strop tends to be that he gives up big hits, so he's basically been eviscerating that narrative lately.
Ready for more? Cool.
Among those same 25 relievers above, only two (Seranthony Dominguez – 60.9; Robert Gsellman – 65.7) have generated grounders at a higher rate than Strop's 58.3 percent. That is slightly above his 54.1 percent career mark, but it's a significant jump over the 42.6 percent rate he accumulated in the first half. Strop has also increased his K/9 from 8.92 to 10.24 and dropped his BB/9 from 3.20 to 2.79 since the All-Star break.
And he's doing all of this in higher-leverage situations, which makes it that much more impressive. It could also make the Cubs bullpen that much more formidable once Morrow returns, since Strop will take his improved performance back to his traditional setup role.
In the meantime, though, Joe Maddon will keep calling Strop's name when the game is on the line and we get to keep watching the man with the tilted brim slam the door.