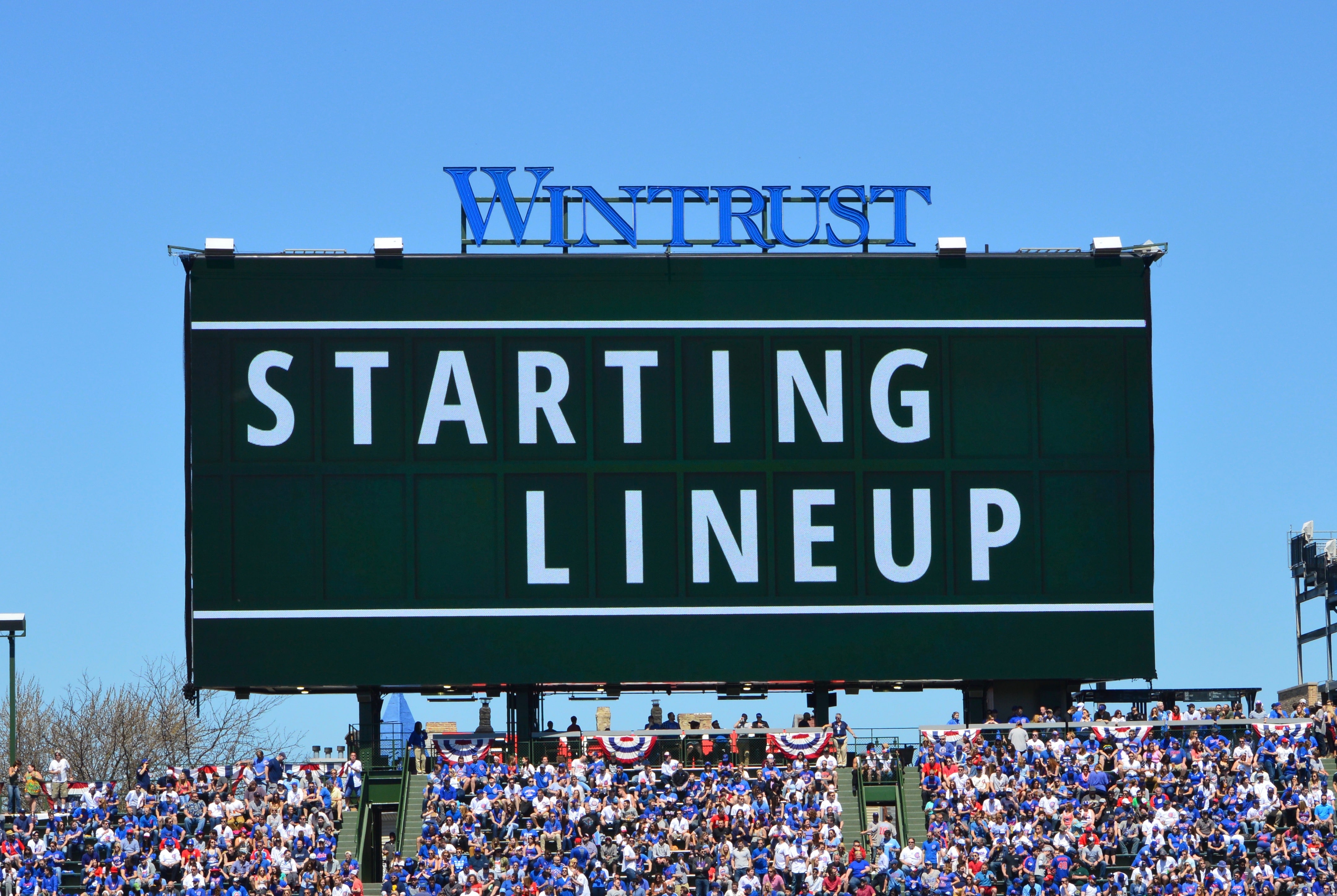 Chicago Cubs Lineup: Murphy Leads Off in Debut, Lester Goes for Split
Perhaps taking a cue from Pearl Jam, the Cubs have made a habit of performing several encores. Only trouble is, despite their catalog of hits, Joe Maddon's crew is playing one big hit each time and then calling the show early. It takes a lot to get me to go full meatball, but they've got to break out of this stupid funk like now.
In an effort to spur something, newly acquired Daniel Murphy will be leading off and playing second base. He'll likely hit a leadoff homer to provide the only scoring, leading to everyone in Cubdom being thoroughly pissed off for varying reasons.
Javy Baez is batting second and playing short, where he'll remain for the immediate future as Addison Russell heads to the DL with a sprained finger. Anthony Rizzo hits third, Ben Zobrist cleans up at DH, and Jason Heyward is in right.
Albert Almora Jr. is in center, David Bote is at third, Willson Contreras is catching, and Ian Happ is in left. WillCo is looking absolutely lost at the plate these days, so here's to hoping a favorable matchup helps him get something going.
Jon Lester has played the role of stopper many times before and he can be exactly that if he pitches like he did last time out. Of course, he'll have to pitch just like that if the Cubs keep up their anemic output in support of him.
When Lester is utilizing all of his pitches and isn't being stubborn by trying to force things to work, he is excellent. We saw him use the changeup to great effect in Pittsburgh, but that might work the same tonight.
Francisco Liriano may well be the cure for what ails the Cubs. He walks a lot of batters and gives up homers, including Bote's first MLB dinger when these teams matched up on July 4. Contreras also homered against the 34-year-old lefty in that one, seemingly the last big hit the catcher has had.
No longer the flamethrower he was all those years ago, Liriano has become pretty much a two-seam/slider pitcher who'll use a change to fool righties. All of that has combined to produce fairly solid platoon splits over the course of his career, but the disparity is shockingly stark this season. Lefties are slashing a mere .141/.247/.239 with a .227 wOBA while righties are at .271/.381/.478 with a .371 wOBA.
Righties will get a very heavy dose of fastballs and changeups, with the latter staying pretty even at about 20 percent regardless of count. The slider gets a little more usage when Liriano gets ahead in the count, but the two-seam is still going to be featured prominently. Unlike he does against lefties, he'll work the hard stuff both inside and outside against right-handed hitters.
There is absolutely no reason the Cubs shouldn't be able to put up multiple runs in this game. These last few contest have just been brutal to watch, especially after they've already reached their solo homer allotment.
First pitch is once again at 6:10pm CT and the game can be consumed on WGN or 670 The Score.
Here is tonight's #Cubs starting lineup.

Game preview: https://t.co/RLnHSYXPwA #EverybodyIn pic.twitter.com/048DWpPOIs

— Chicago Cubs (@Cubs) August 22, 2018