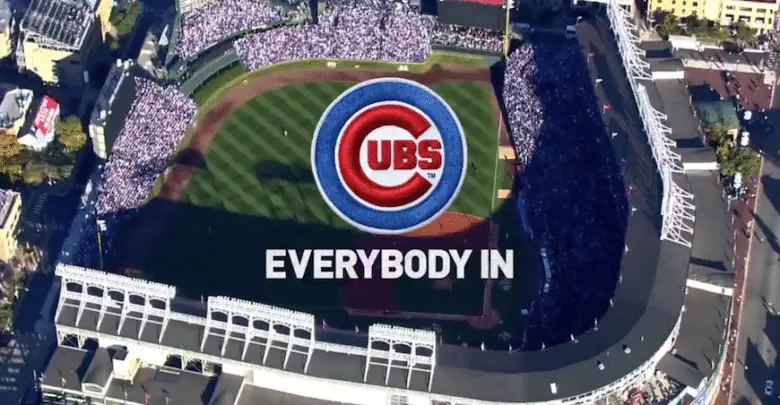 MLB Announces 2019 Schedule, Cubs Open March 28 at Texas, Home Opener April 8
MLB released the 2019 schedule Wednesday, revealing that the Cubs will open at Texas on March 28. They'll then have a day off before finishing their three-game set and heading to Atlanta, where they'll have another day off after the first game. They finish a nine-game road slate in Milwaukee.
#Cubs will open vs Rangers March 28, 30-31, then go to Atlanta April 1, 3-4, and then Milwaukee, April 5-7.

— Carrie Muskat (@CarrieMuskat) August 22, 2018
The Wrigley opener will be April 8 against Pittsburgh, after which the Cubs will get yet another day off. And who knows, maybe bad weather will postpone several schedule games like it did this year.
As you may have gathered from the initial series, the Cubs and the rest of the NL Central will be paired with the AL West. Mike Trout and Shohei Ohtani are coming to town April 12-14, but the Astros are apparently not returning to face their old division foes at Wrigley.
#Cubs Interleague schedule for 2019 includes: White Sox, A's, Mariners and Angels at Wrigley Field. Travel to White Sox and Seattle, Texas and Houston

— Carrie Muskat (@CarrieMuskat) August 22, 2018
#Cubs will be home for Mother's Day, May 12 vs. Brewers and Labor Day, Sept. 2 vs. Mariners. They'll be on the road for Memorial Day May 27 at Houston; Father's Day June 16 at Dodgers; 4th of July in Pittsburgh

— Carrie Muskat (@CarrieMuskat) August 22, 2018
You may now return to worrying about the slightly more pressing matter of the remaining 2018 season.