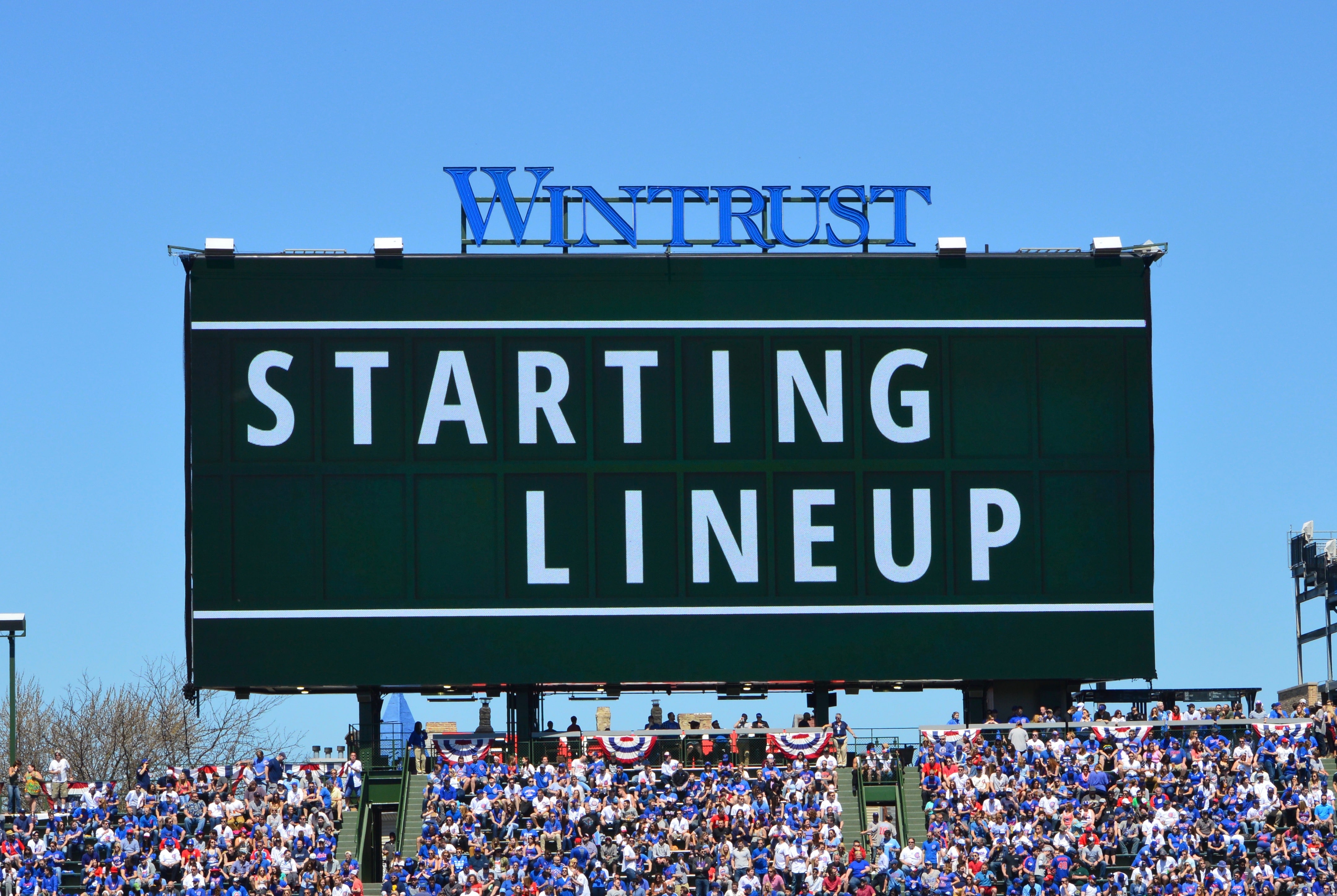 Chicago Cubs Lineup: Murph Leads Off, El Mago at Short, Millsy Gets Spot Start
It's Players' Weekend, which means nicknames all around. Murph once again leads off at second, El Mago handles the duties at short, Tony is batting third and playing first, and Zorilla cleans up in right. Schwarbs is in left, Happer is at third, Willy the Beast is catching, and Tico is in center.
If you're still confused as to exactly what the hell is going on, check out this handy-dandy list of nicknames.
Millsy will jump into the rotation to fill in for Mike Montgomery, who is not yet ready to resume his spot at this point. Mills has thrown a pair of frames for the Cubs this season, his first big league action since logging 3.1 innings for the Royals in 2016. He spent most of last season on the DL, throwing a total of only 28 innings across three levels of the minors.
The 26-year-old righty has started 23 games and tallied 124.2 innings for the Iowa Cubs this season, so making it through the 3rd would give him a career high in total workload in a season. That's easier said than done, as he tends to give up a lot of hits. He's good at keeping those hits in the yard, though, with only 10 homers allowed at AAA this season.
Matt Harvey is scheduled to take the bump for the Reds, but he has been claimed on waivers by the Brewers and could by traded by game time. The deadline to complete a deal is 12:30pm CT, so something may well have changed by the time you read this.
Harvey has pitched pretty well for since his trade from the Mets and he's held the Cubs to five runs (four earned) in two starts this season. The Brewers have every reason to get this deal done, so we'll dispense with any further scouting report on Harvey for now.
First pitch is set for 1:20pm CT, weather permitting, and will be carried via NBC Sports Chicago and 670 The Score.
Here is today's #Cubs lineup as we begin #PlayersWeekend! #EverybodyIn

Stream on @YouTubeTV: https://t.co/t4Xvcd6DkC pic.twitter.com/NXHC2RVIcQ

— Chicago Cubs (@Cubs) August 24, 2018