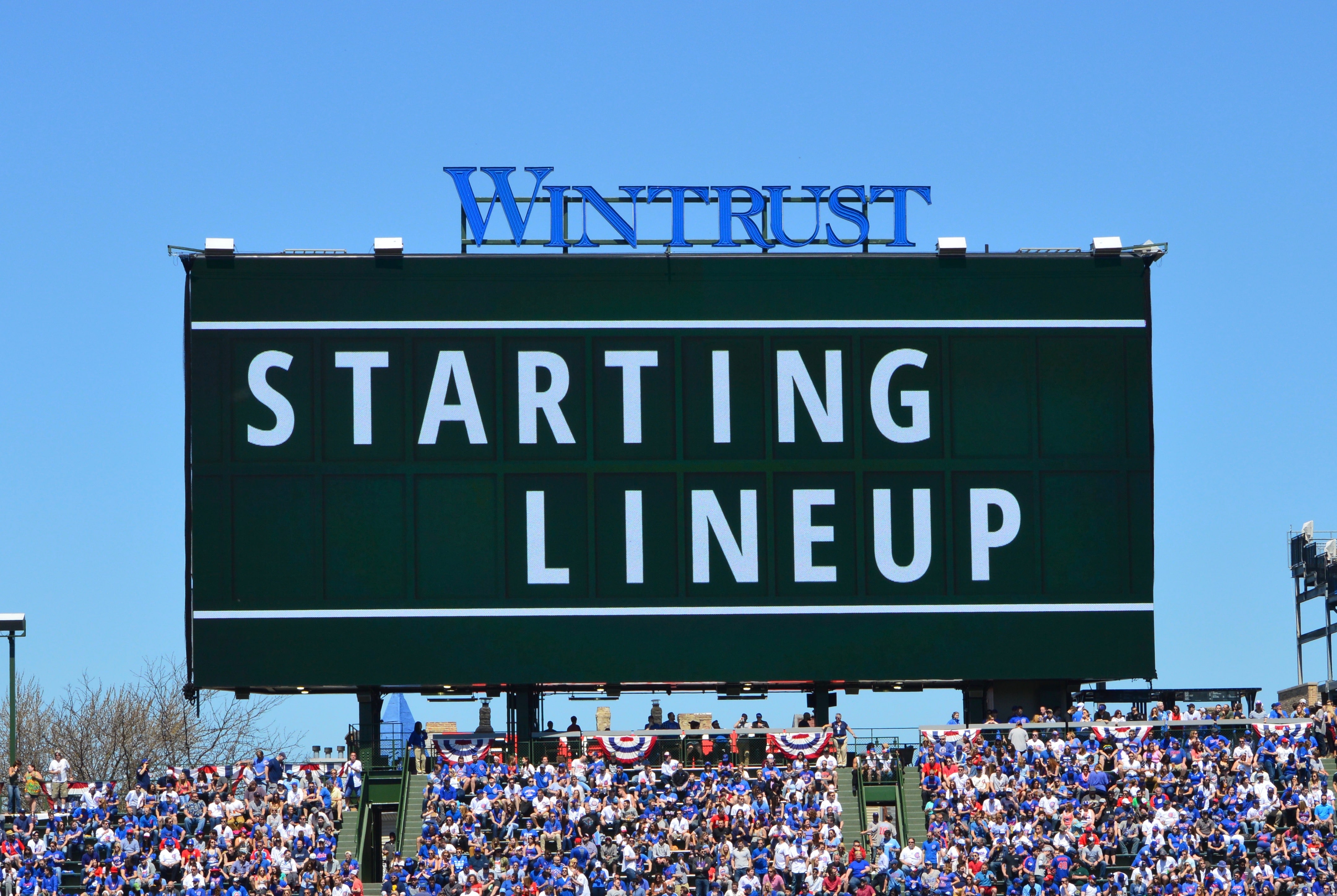 Chicago Cubs Lineup: Murphy Leads Off, Bote at 3B, Lester Pitching as Cubs Try to Ragnarok Thor
Daniel Murphy leads off at second base, Javy Baez bats second at short, and Anthony Rizzo is again batting third. The Cubs have found consistency and are putting up big power numbers with this group over the last week or so.
Ben Zobrist is cleaning up in right, Jason Heyward handles center, Willson Contreras is catching, Kyle Schwarber is in left, and David Bote is at third. Now that Heyward's ankle is on the mend and he's swinging a hot bat, it appears that Ian Happ and Albert Almora Jr. may be the odd men out following Murphy's acquisition.
Jon Lester has put together two superb outings after a string of stinkers, so another strong start would further alleviate worries about his second-half performance. Lucky for him, the Mets have one of the worst offenses in the league and they're without Brandon Nimmo and Yoenis Cespedes (both on DL), not to mention Asdrubal Cabrera (traded).
When it comes to facing lefties, the Mets actually are the worst team in the league. Their .649 OPS and .285 wOBA are both the lowest in the NL and their 25.1 percent K-rate is the highest. But in something of an odd twist, the Mets are actually the NL's best road offense, sporting a .768 OPS, .330 wOBA, and 105 wRC+ when playing away from Citi Field.
I'm going to go out on a limb and say that the platoon split will override the home/road, especially when they're missing their best hitters. That said, the wind is going to be howling out to left at 15-20 mph and could create a jet stream that allows even Punch and Judy hitters to land a few haymakers.
Noah Syndergaard returns to the scene of his MLB debut just over three years ago, still throwing incredibly hard and with better command and control than ever. Thor hasn't been able to stay healthy over the last two seasons, but he's been very effective when he's out there.
His four-seam and sinker both sit around 98 mph, with the latter getting much more use than the former these days. He's throwing that power slider more than ever as well, ripping it in there at around 92 mph. His changeup is thrown nearly that hard, which makes it roughly equivalent to a lot of guys' fastballs. Syndergaard also has a curve that he mixes in from time to time.
What's really interesting about his pitch mix is how little it changes based on the count. The sinker is more prevalent early and the breaking stuff later, Lefties get more changeups and righties get more sliders, but Syndergaard maintains very similar frequency of his offerings throughout.
Dude trusts his stuff no matter who's at the plate and he's not at all afraid to throw strikes. With a mere 1.96 BB/9, he's not going to give hitters many breaks. And even if he does hand out a free pass, subsequent batters rarely do any serious damage. Only five pitchers (min. 100 IP) in MLB give up less than Thor's 25.6 percent fly balls and none are within four points of his league-low 20.2 hard contact against.
That leads to a 0.51 HR/9 mark that is one of the lowest in the game. The only problem with that is a lot of balls being put in play against one of the worst defenses in baseball, hence the .340 BABIP Syndergaard has surrendered this season.
Because he's got such good stuff and remains consistent with its usage, the platoon splits against him are negligible. Lefties have traditionally hit him better, but changes to his repertoire have evened things out to a great degree this season.
So who prevails: The thunderous Cubs bats the god of thunder? Will the Cubs rain down runs or will Stormbreaker hold them in check? We'll find out at 7:05pm CT on NBC Sports Chicago and 670 The Score.
Here is tonight's #Cubs starting lineup against the Mets. #EverybodyIn

Stream on @YouTubeTV: https://t.co/t4XvcdoeJc pic.twitter.com/iPWd1rJQaO

— Chicago Cubs (@Cubs) August 27, 2018