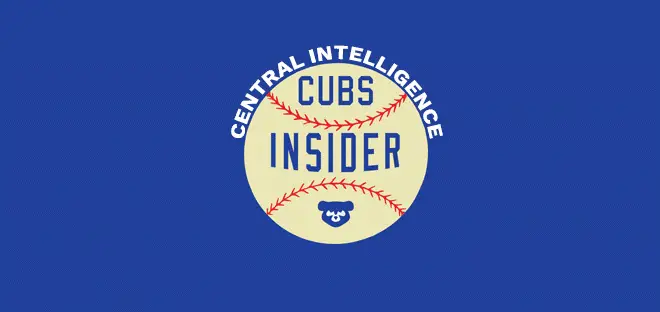 NL Central Intelligence: A Look Around the Division for the Week of August 26
We are in the last month of the season. Playoffs?
It's the last month of the season and that means September call-ups and one last run at trying to make a playoff spot. *Said in the Jim Mora voice* PLAYOFFS?! YOU KIDDIN' ME? PLAYOFFS?!
Chicago Cubs
The Cubs are the first NL team to 80 wins and now own a commanding 4.5-game lead with 27 to play. Their magic number is 23.
Daniel Murphy has been, well, Daniel Murphy since coming over to the Cubs. He is slashing .311/.340/.511 with two home runs and has really jump-started the offense.
Kris Bryant returned from a long DL stint on Saturday night against the Phillies. He went 2-for-4 with a run scored in a 7-1 Cubs win.
This week vs the Mets, the Cubs took the two games started by Noah Sundergaard and Jacob deGrom. They are now 8-0 in games started by deGrom, Syndergaard, Clayton Kershaw, Mike Foltynewicz, Kyle Freeland, and Aaron Nola this season. All of those names are All-Stars or legitimate Cy Young candidates. The Cubs are good, folks.
St. Louis Cardinals
The Cards continue to play well and have the second-best record in the national league at 76-60 and are atop the Wild Card standings.
The "interim" tag has been removed from Mike Shildt's title and he is now the permanent replacement for Mike Matheny.
Matt Carpenter is a big reason for Shildt's title being removed. He currently has 35 home runs and has a real chance for 40, putting hit at the top of the list of NL MVP candidates.
Add Austin Gomber to the roll of good young Cardinals' pitching. He has pitched in 24 games and made 7 starts with a 2.77 ERA.
Milwaukee Brewers
It looks like the Brewers are just running on fumes right now. They are still clinging to the second Wild Card position, but have dropped to third place at 76-61.
Looking to get some more pop for the last stretch of the season, the Crew traded for veteran outfielder Curtis Granderson.
Speaking of trades, the Brewers finally got their starting pitcher, acquiring Gio Gonzalez at the waiver trade deadline.
Christian Yelich added to his MVP case, hitting for the cycle in a 6-for-6 performance against the Reds on Wednesday.
Pittsburgh Pirates
It's all about just finishing above .500 for the Bucs. It is doable, as the head into the last few weeks at 66-70.
After acquiring Adeiny Hechavarria for the playoff run, the Pirates traded him to the Yankees on Friday, allowing them to clear a spot for guys like Kevin Newman.
Chris Archer finally had a good start on Saturday night against the Braves, pitching six innings and giving up just one earned run. He carried a no-hitter into the 6th.
Trevor Williams' ERA is now down to 3.30. This guy has broken out and this Pirates rotation can be pretty formidable moving forward.
Cincinnati Reds
This is a team that is just playing out the stretch, but they are showing glimpses of the future. Their record is 58-78.
Joey Votto returned from injury and went just 3-for-13 in his first action. Votto has gotten off to some slow starts the past couple seasons, so seeing him come back slow is not all that surprising.
Michael Lorenzen hit another home run on Wednesday. He now has four on the season, which is the most among pitchers.
Cincinnati is going to have to address the Homer Bailey situation soon. Bailey currently has a 6.13 ERA, a .313 batting average against, and has given up 23 home runs in just over 100 innings. He has not made a full season worth of starts since 2013, but the good news is he is only signed through next season.