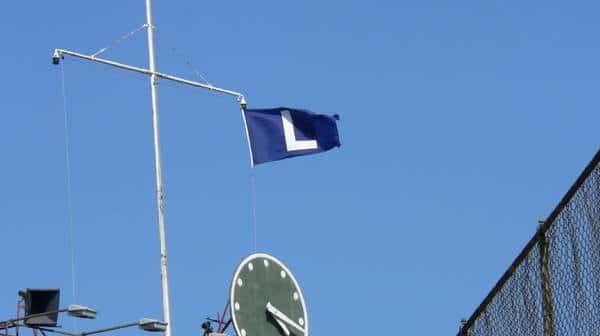 CI Recap (9/4/18) – Cubs 1, Brewers 11: Cubs Lay a Stinker
Mike Montgomery made his second start coming off of the disabled list, and it did not go very well. He was unable to find the strike zone with any consistency, the defense was bad behind him, and the offense could not get much going against Wade Miley. Montgomery lasted only four innings, allowing two runs (one earned) on two hits and three walks. He also struck out five tonight. The only run the Cubs were able to score was due to a misplay in the field by the Brewers shortstop. Other than that instance in the top of the second, the bats were fairly quiet. The bullpen was downright atrocious, allowing nine runs on eight hits, walking six, and striking out three in five innings of work. This was just not the Cubs' night (box score).
Why the Cubs Lost
The offense, defense, and pitching all contributed to the loss tonight as the Cubs performed poorly in every facet of the game.
Key Moment
In the bottom of the sixth with the Cubs trailing 3-1, Addison Russell could not field a Travis Shaw grounder. After this moment, Jorge De La Rosa was only able to record one out, and allowed three runs to cross the plate. Without that Russell error, perhaps that inning does not go south.
Stats that Matter
The Cubs went 0-8 with runners in scoring position.
Cubs pitching walked nine batters and struck out seven.
The Brewers scored their first seven runs without a hit to drive them in.
Bottom Line
The Cubs certainly did not look good in this game, after suffering a gut-wrenching loss last night. There is not much cause for alarm, however, as the Cubs still hold a three game lead over the Brewers, and could lead by four if they are able to salvage a win tomorrow. They stand at 81-56, and still have the best record in the National League.
On Deck
Tomorrow night at 7:10, Jose Quintana will do his best to keep the Cubs from getting swept. Jhoulys Chacin, however, will do his darndest for the Brewers to ensure that does not happen. Let's see if the Cubs offense can get to Chacin early and often, something they have not been able to do against him all season. The game will be broadcast on WGN.