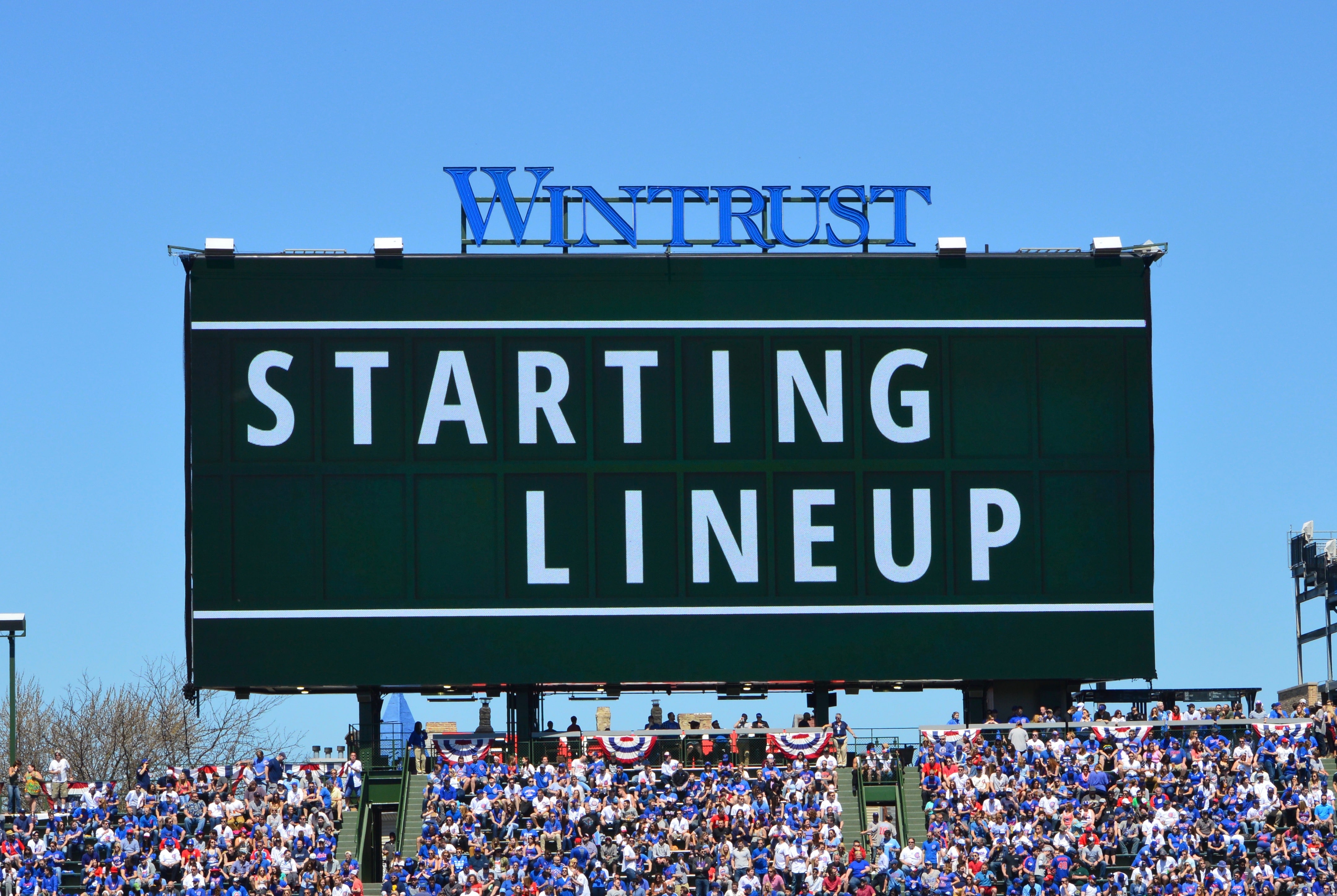 Chicago Cubs Lineup: Murphy Leads Off, Zobrist Bats Cleanup, Quintana Trying to Play Stopper
Daniel Murphy is back in the leadoff role, Javy Baez is at short, and Anthony Rizzo is playing a day after departing early with a foot contusion. Ben Zobrist is in right, Kris Bryant is at third, and Kyle Schwarber is in left.
Willson Contreras is behind the plate and Ian Happ is in center and batting ninth to round things out.
This feels like one of those "prove it" games in which Jose Quintana can show why the Cubs swung that monster trade for him last season. Of course, even if he only lasts one inning it'll be more time than the White Sox will give Eloy Jimenez or Dylan Cease this month. Hey, the Cubs win the trade!
As for the actual game, Quintana is going to have to put together a strong performance to avoid the sweep. He's proven that he can pitch in Milwaukee, having held the Brewers to a total of two runs on seven hits in two previous starts this season (12 IP). He shut them out the first time he faced them in Chicago, but gave up five earned on three homers in his most recent start against them.
Making matters more difficult is righty Jhoulys Chacin, who has pitched 13 shutout innings over two starts against the Cubs this season. He's only allowed seven hits in that time and has struck out 17 against five walks. Much of that has come as a result of Chacin's wicked slider, which is one of the best in baseball and has baffled the Cubs to this point.
The righty has been much harder on light-handed hitters, though the disparity isn't quite as great when he's pitching at home. Righties actually slug better than lefties (.363 to .357) against Chacin at Miller Park, for what it's worth. And it hasn't been worth much in the second half, in which the former Padre has been even better than he was prior to the break.
Look, we could keep drilling down into the numbers, but the simple fact of the matter is that the Cubs are going to have to pull their collective head from their backside and win a game. Maybe they got all the bad play out of their system last night and will have nothing but good left for this one.
We'll find out at 7:10pm CT on WGN and 670 The Score.
Here is tonight's #Cubs starting lineup against the #Brewers.

Game preview: https://t.co/ifB5ucIoi1 #EverybodyIn pic.twitter.com/G2QdkIL0jm

— Chicago Cubs (@Cubs) September 5, 2018