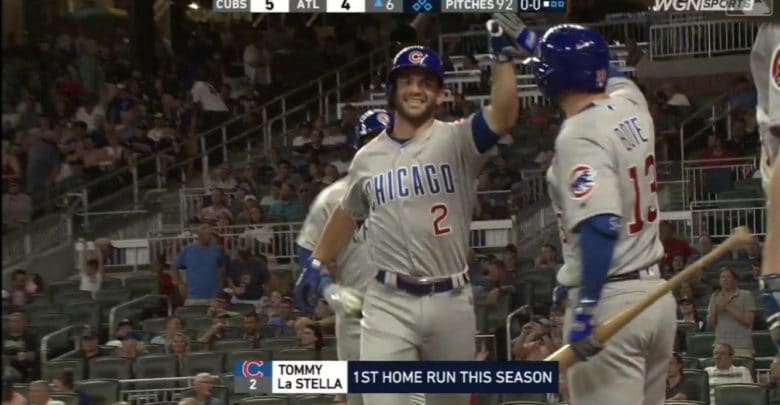 Cubs Playoff Odds Now at 99.9 Percent, Brewers' Odds Also Climbing
Three tenths of a percent might not seem like much, but that's how much closer the Cubs crept to their fourth straight playoff berth over the last week. According to FanGraphs, the NL Central leaders have ticked ever-so-slightly upward, to 99.9 playoff odds. That small step may have been aided by Craig Counsell, who opted to sit MVP candidate Christian Yelich for the final game of that recent Cubs/Brewers series.
But the Brewers still managed to gain a game by taking two of three, a feat that had their odds rocketing up over the last week. They were at 64 percent at the end of August and have now jumped up nearly 20 points to 83.8 percent. And they were up even higher for a bit, as you can see from that spike a few days ago. After their second win against the Cubs, the Crew made it to 87.7 percent odds.
So if someone tells you a single game doesn't matter, just look at how that one loss actually dropped the Brewers' odds nearly five percentage points. It's helped that St. Louis has cooled a bit, riding some ups and downs to remain static in terms of odds.
Now it's just a matter of finishing out the season strong and getting rest for the regulars, particularly the fading Willson Contreras. Then it may be a matter of facing one of their division rivals, as both Milwaukee and St. Louis continue to pace the Wild Card standings. Unless the Dodgers or Diamondbacks get their you-know-what together, the Central is going to make up 60 percent of the NL playoff contingent.