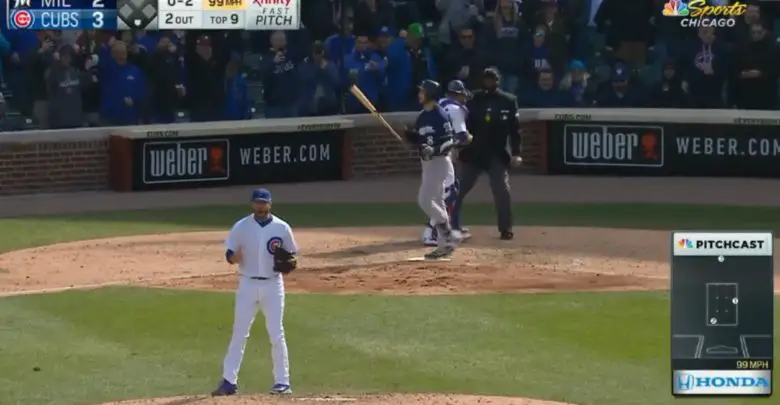 Brandon Morrow Throws Sim Game, Should Be Activated Soon
Cubs closer Brandon Morrow took what should be the final step in his rehab process Saturday, throwing a one-inning simulated game against Kyle Schwarber and Terrance Gore. All reports are that he looked good and Morrow had said after his bullpen session a few days ago that he was feeling better and expected to be active by late next week.
#Cubs Morrow pic.twitter.com/M87MOF6j1C

— Carrie Muskat (@CarrieMuskat) September 15, 2018
Everything has gone pretty much according to plan, though Morrow is gong to be a few days behind schedule. The Cubs had ideally hoped to have him back this weekend against the Reds, which would have given him a little more time to ramp up ahead of the playoffs. But even with the abbreviated window and the loss of Pedro Strop putting pressure on the back end of the 'pen, don't expect Joe Maddon to rush Morrow into high-leverage moments.
The hard-throwing righty still hasn't been in a situation that requires him to really cut it loose and he's not really sure how that ailing elbow will react when he goes to max effort. Taking it easy at the outset allows him to get a feel for how far down he can depress the pedal and what kind of pain he may need to tolerate as a result.
Provided he's still feeling good in the next day or two, Morrow will be activated in the coming days. It's possible he'll be available during the upcoming trip to Arizona, but I'll peg that Friday matchup on the South Side as the most likely date for his return.