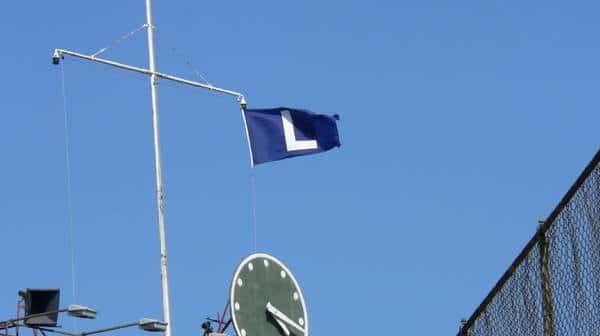 Cubs Recap (9/19/18) Cubs 0, Diamondbacks 9: Cubs Lose Last Game of Marathon Stretch
The first inning started off well for the Cubs. They made Robbie Ray work in the top half of the frame, forcing him to throw 25 pitches. When the bottom half of the first started, things did not go so well. Cole Hamels gave up a couple hard hit singles before allowing a home run, a triple, and a soft single to right. After that frame, the Cubs faced a 4-0 deficit they would not be able to overcome. Hamels pitched well for most of the night, only allowing one hit in the second, third, fourth, and fifth. Unfortunately, he allowed five hits in the first, and three in the sixth.. Allen Webster made his Cubs debut in the bottom of the eighth, allowing a two-run homer. The offense was rather lackluster, hitting just one lousy single and walking four times. The Cubs were clearly looking forward to their off day, and I don't blame them (box score).
Why the Cubs Lost
The Diamondbacks jumped on Cole Hamels early and the Cubs offense couldn't dig their way out of the early hole.
Key Moment
Christian Walker hit a three-run dong off of Cole Hamels in the bottom of the first inning. It was all the offense the Diamondbacks needed, thought they would get plenty more.
Stats that Matter
The only person to reach base more than one time was Addison Russell. He hit the lone single, walked, and reached on an error.
The Cubs never had a man in scoring position.
While they got knocked around tonight, Cubs pitching did not issue a walk.
Bottom Line
The Cubs were not able to secure the sweep, but went 18-11 during that marathon road trip. They lead the Brewers by 2.5 games with a 89-63 record.
On Deck
After a long slog, the Cubs finally get a much needed day off tomorrow. After that, they will head to Guaranteed Rate Field to face the White Sox for three games.