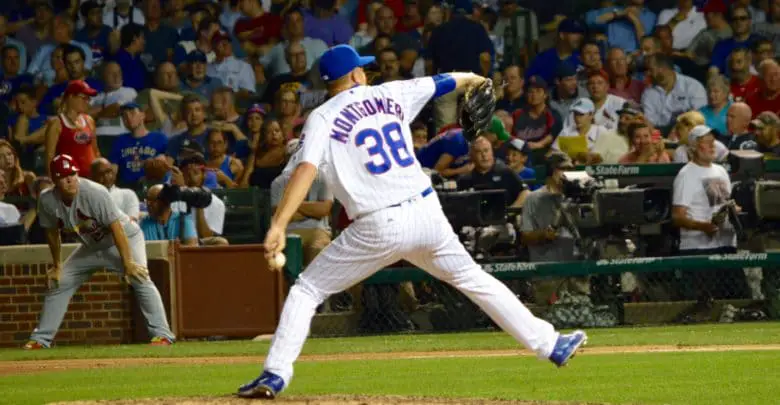 Mike Montgomery Whiffing More Batters, Primed for Significant Postseason Bullpen Role
To be honest, I really think Mike Montgomery is the most underrated players on this Cubs team. When the rotation was scuffling, guess who picked them up? Ya boi, Monty, who owns a 3.48 ERA and .303 wOBA against as a starter this season (85.1 innings entering Tuesday). But despite his impressive run prevention, he wasn't inducing many whiffs earlier in the season.
There was a stretch between July and August when Montgomery's whiff rate was only 14 percent, which was about 35 percent worse than the MLB average. Montgomery knew he needed to get more swings and misses going forward, so he made a conscious effort to be more aggressive in attacking hitters.
Sure enough, his whiff rate is 28 percent in four starts since returning from the disabled list. You read that right, folks, Montgomery has been generating twice as many whiffs as he had been earlier in the season.
He's done it by tinkering with the changeup and messing with his curveball grips. I'm sure that's one reason. It probably doesn't hurt that he is hanging out with one of this generation's most whiff-tastic pitchers, Cole Hamels.
So when the idea of a deplete Cubs bullpen in the playoffs gives you heart palpitations, you can take solace in Montgomery's value as a reliever. We're talking about a guy who could throw four-plus lock-down innings in relief. And if he continues to induce this many whiffs as a starter, imagine what he can do as a reliever when he's maxing out.