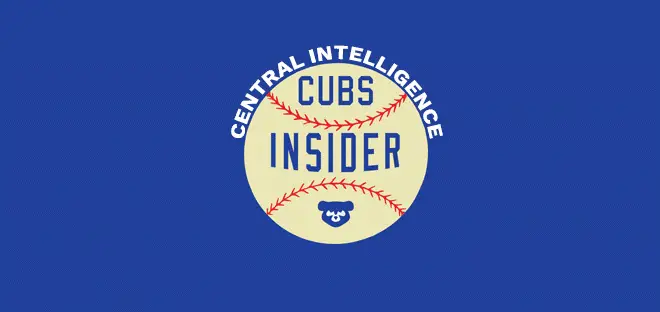 NL Central Intelligence: A Look Around the Division for Week of September 16
With one more week to go in the regular season, some divisions have been clinched and the wild card spots are still being sorted out. It's still a tight race in the Central, and not just for the division either.
Chicago Cubs
With eight games to play, the Cubs have a 2.5 game lead over the Brewers. At 90-64, Chicago currently holds the top spot in the National League.
Addison Russell made the news this week, but not for good reasons. His ex-wife, Melisa Reidy, detailed physical and psychological abuse during their marriage. Russell has since been placed on administrative leave by Major League Baseball. Do not be shocked to see the Cubs cut ties with him soon.
The NL MVP has become a two-man race between Javier Baez and Christian Yelich. Baez has more home runs (34), RBI (110), stolen bases (21), and swagger (infinite). Yelich has the lead in OPS (.959) and walks, with fewer strikeouts. Yelich has also hit for two cycles this season.
As mentioned above, the Cubs reached 90 wins on Saturday. This is their fourth consecutive 90-win season and they are in search of their third straight division title. A fourth straight NLCS appearance would also be nice.
Milwaukee Brewers
At 88-67, a playoff spot is all but locked up for this group. They are two games ahead of the second Wild Card and 3.5 ahead of the Rockies for the second.
Travis Shaw recorded his second consecutive 30-home run season on Friday night against the Pirates. The Brewers should be arrested for the robbery of Shaw from the Red Sox. Of course, the Sox probably aren't losing too much sleep.
Josh Hader update: 77 innings, 1.99 ERA, 136 strikeouts, 31 hits, .122 BAA. The guy doesn't just have to try to strike hitters out.
Gio Gonzalez has been a revelation for the Brewers. In three starts, he has a 1.65 ERA, giving up just eight hits in 16.1 innings, striking out 18, holding opponents to a .143 BAA. The one big hole of this team has arguably been starting pitching, and Gonzalez is doing the best he can to fill the void.
St. Louis Cardinals
86-69 is nice enough for the second Wild Card, 1.5 ahead of the Rockies.
Carlos Martinez will be a real weapon out of the bullpen in the playoffs. So far in 13 bullpen outings, Martinez has a 1.79 ERA with 15 strikeouts over 15.1 innings. He lengthens and strengthens a bullpen that had really struggled for a point in the second half.
Bud Norris is getting to the point where he not even make the playoff roster. In his last seven appearances, he has an 11.25 ERA. In his last 15, he has a 5.91 ERA. His control is gone as well, with 12 walks in the last 14.2 innings
Tyler O'Neill is going to be Cardinal for a lot of years, especially if he keeps hitting walk-off home runs in a pennant race like he did on Saturday. For the season across the minors and majors, O'Neill has mashed 35 dingers, tied with Matt Carpenter for the most in the entire organization.
Pittsburgh Pirates
Look, it may not sound like much, but the Pirates (78-75) only need four more wins to clinch a winning season. For a team with that much young pitching, that will be a huge confidence boost moving forward.
Trevor Williams just destroys the Brewers. In past editions we have talked up his breakout season, and the Crew can be thanked partly for that. In 19 innings against Milwaukee, Williams has given up zero runs. That's impressive on both ends, for different reasons!
Chris Archer finally put together a long-awaited good start in the mind of Pirates' fans. On Wednesday, he pitched seven innings, giving up just six hits and one earned run while walking just one and striking out eight. If he can become who he was with Tampa, this rotation might have an argument for best in the division.
It's amazing what happens when Colin Moran finally gets a chance to play full time. In his first full-time action, Moran is slashing .278/.339/.400 with 10 home runs.
Cincinnati Reds
With a 66-90 mark, the Reds are looking at another high draft pick to add to their decent enough farm system. This rebuild has taken awhile, but there are finally some pieces in place.
If Cincinnati is serious about winning, they may want to look at a contract extension for Scooter Gennett. power hitters and average hitters that play second base don't grow on trees.
For the second straight season, Joey Votto is looking at having more walks than strikeouts. His total is currently 105 BB/98 K. He may be aging, but his eyes remain razor sharp. The future Hall of Famer has been a treat to watch during his career.
Michael Lorenzen returned to the starting rotation Tuesday against the Brewers. He pitched four innings, giving up just one hit and one unearned run. An audition for next year's rotation, perhaps? Maybe we should just call him Ohtani-lite!