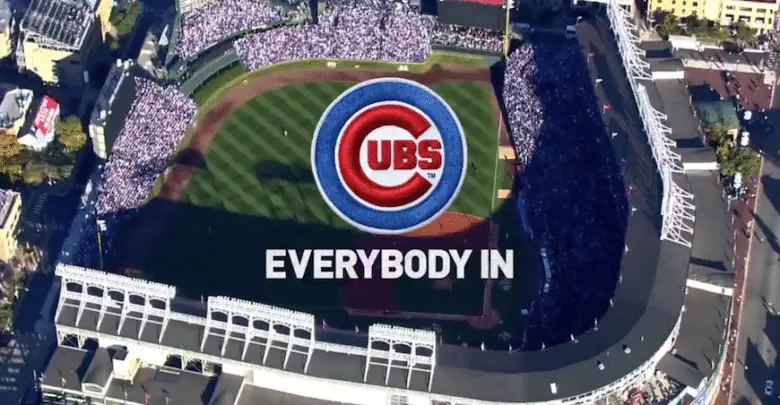 So Much for Your Workday, Cubs/Brewers Tiebreaker Scheduled for Noon
It might not have quite the same drain as the opening rounds of the NCAA tournament, but Monday's one-game divisional playoffs are going to put a serious dent in workplace productivity. Had there just been one tiebreaker, the extra game would have started at 3:09pm CT. But since the Dodgers, Rockies, Brewers, and Cubs all won, neither the Central nor the West has been decided.
That means two games Monday, both on ESPN, with the first starting at 12:05pm CT and the second at 3:09pm. Given the geography of the teams involved, the Cubs and Brewers will take the early spot at Wrigley. Tickets for the one-off contest go on sale at Cubs.com starting at 7:30pm CT, so I hope you're reading this before then if you're planning to attend.
The winners of the respective contests will be crowned division champs, while the losers will turn around to play in the Wild Card game the following evening. And because both teams atop the Central have the best records in the NL, the loser of Monday's early game will host the Wild Card. The Central winner would then host the WC winner in one half of the NLDS, with the West winner hosting Atlanta in the other half.
As for the rules governing the extra contests, they'll be the same as for all other games in September. So they'll maintain expanded rosters and all the stats count, which could be a big deal with several statistical leaders in action Monday. Starters haven't been officially announced, but it's looking like Jose Quintana for the Cubs and perhaps Jhoulys Chacin for the Brewers.
If any of you would like a note to provide to your boss/teacher/parent so you can be excused from work/school/chores, please let me know and I'll be happy to provide it for you. As for the validity of said note, well, I'm not making any guarantees.