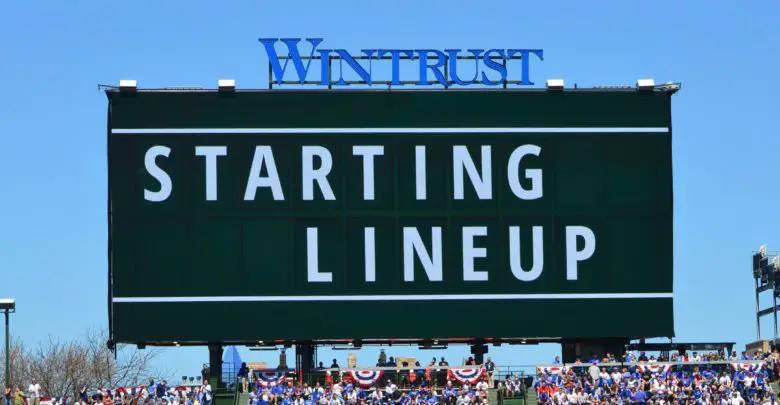 Chicago Cubs Lineup: Murphy Leads Off, Rizzo Cleans Up, KB at 3B, Quintana Starting
Welcome to Game 163, aka Rob Manfred's Afternoon Delight. While the Wild Card has higher stakes, these sudden-death divisional tiebreakers offer much of the same excitement without the punitive underpinnings. The Cubs and Brewers will be playing an extra game in order to determine who plays tomorrow and who gets to wait until Tuesday.
Wait, you know what? I do want to go back and amend something I said earlier, since having to play two one-game deals in a row is a drag on the loser. They'll either burn two top starters or they'll have to used lower-end guys in order to preserve the rotation. But you can't just punt in these situations, so good luck.
Daniel Murphy will lead off for at second for the Cubs, Ben Zobrist is in right, Javy Baez mans short, and Anthony Rizzo cleans up at first. Kris Bryant is fifth at third, Kyle Schwarber handles left, Jason Heyward is in center, and Willson Contreras catches and bats last.
This game is the reason the Cubs traded for Jose Quintana. Not like they had this specific instance in mind when they spent big on the lefty, mind you, but he has gone 4-1 with a 2.17 ERA in six starts against the Brewers this season. He's actually been even better over the course of his career, going 6-2 with a 1.60 ERA in 10 starts, so this seems like a serendipitous matchup.
But, man, this Brewers team is hawt right now. They've rattled off seven straight wins and it seems as though Christian Yelich and Ryan Braun are each homering every game. It'd be great if Q can hold Yelich down as he and the Cubs have all season.
Craig Counsell played coy with his starting pitcher, deciding to wait until mid-morning to announce who'd be taking the bump. There may have been a little gamesmanship involved, but the Cubs were preparing for Jhoulys Chacin and that's exactly who they're facing.
This will be Chacin's fifth start against the Cubs this season and fourth since August 14, and the results have closely mimicked those Q has posted. Chacin has a 1.59 ERA over 22.2 innings in those starts and has struck out 27 against only seven walks. The Cubs really only got to him once, busting out five runs back on September 5.
Chacin's going to go sinker/slider for the most part, mixing in the four-seam an a very rare curve or change once in a while. The slider is where it's at, though, and the Cubs are either going to need to avoid it or sit on sit on any mistakes Chacin makes.
Lefties have fared much, much better against the right-handed Chacin, which you'd expect from that big slider that baffles righties. But none of the stats or history really matters in this one, since it's all about scratching out runs any way you can. Here's to hoping the Cubs can bust out early and get some momentum.
First pitch is at 12:05pm CT from Wrigley and will be broadcast exclusively on ESPN, with 670 The Score on the radio call.
163 pic.twitter.com/wjGu4ux6iM

— Chicago Cubs (@Cubs) October 1, 2018