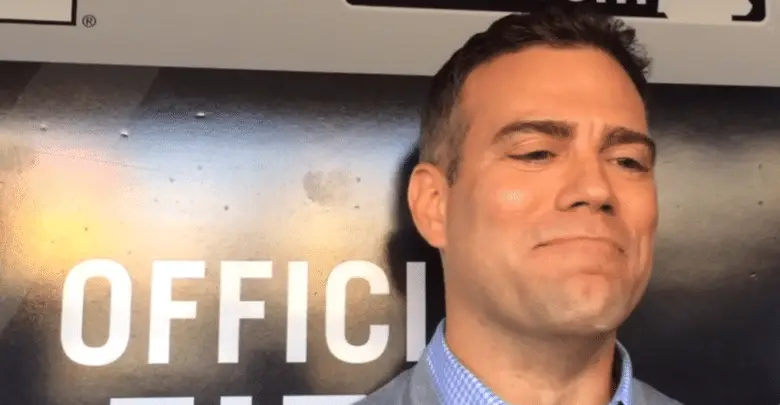 Super-Basic Primer on Early MLB Free Agency Timeline
The hot stove is officially cooking.
It's now after 9am ET on the day after the World Series, which means all players who qualify via Article XX(B) of the collective bargaining agreement are free agents. That includes Bryce Harper (who may or may not have already chosen his new team), Manny Machado, Patrick Corbin, Dallas Keuchel, Craig Kimbrel, and many more players of note.
Those players' previous teams have five days to decide whether to extend them qualifying offers, the deadline for which is 5pm ET on Friday, November 2. Players to whom a QO is extended then have until November 12 to either accept or decline the offer, but free agents are able to sign deals with new teams as of Saturday, November 3.
The free agency pool will also include players who opt out of their current contracts or have their club options declined. Those decisions must be finalized by Friday, November 2 (with some coming earlier based on contract language), so we'll know very soon whether Clayton Kershaw, Jason Heyward, Cole Hamels, and others will be on the market. The latter two seem like shoo-ins to be back with the Cubs, but Kershaw's situation is intriguing.
The qualifying offer is an interesting situation as well, what with a $17.9 million price tag and various other stipulations attached to it. I told you in the headline that this would be super-basic, so I'll not delve into the specifics of the QO process here. Suffice to say it involves the forfeiture of international bonus pool money and at least one non-first-round draft pick.
Because the Cubs did not exceed the luxury tax threshold and do not receive revenue-sharing money, signing a player who rejected a QO would cost them $500,000 in pool money and their second-highest pick in next year's draft. One interesting wrinkle in this would be the Nationals extending to Harper a QO they know he'll reject, thereby guaranteeing them at least a little compensation if he indeed signs elsewhere.
But since they were over the luxury tax threshold for 2018, they'd only receive an additional pick after the fourth round of the draft. So this is all totally clear, right? Good, I thought so.
Buckle up, folks, this is where things start to get really fun.