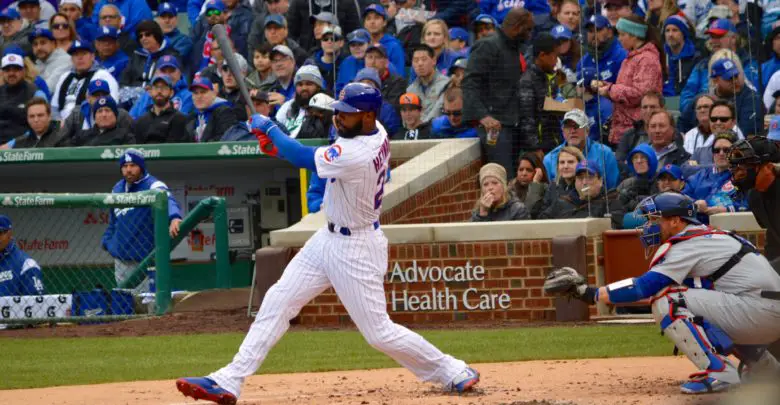 Jason Heyward Chooses Not to Exercise Opt-Out, Loses Full No-Trade Power for Two Years
By allowing the deadline to pass on his ability to exercise his opt-out clause, Jason Heyward has ensured that he'll be a Cub for at least one more year. He's actually locked himself into $118.5 million ($106M base, $12.5M deferred signing bonuses) over the next five years, though certain (unlikely) scenarios exist that could see him leaving Chicago.
The first of those is a second opt-out that kicks in after the 2019 season should Heyward reach 550 plate appearances during that campaign. Though he racked up 592 PAs in 2016, he hasn't reached 490 in either of his last two seasons with the Cubs and may not have a great shot at 550 unless the outfield is thinned out and he avoids the DL.
Even if Heyward does trigger the opt-out, it's highly unlikely he'd actually exercise it. With another $96 million coming his way over the last four seasons of the deal, all of which come after he turns 30, it'd take an incredible rebound in his offensive production for him to pull down more than that in free agency.
The other possibility, and this is also unlikely but perhaps a little bit less so now, is that the Cubs could potentially trade Heyward. His deal provided a full no-trade clause through the first three seasons, but he has only partial veto power (can block trades to 12 teams) for the next two seasons. After 2020, he'll again have no-trade power due to earning his 10-5 rights (10 years in MLB, 5 with same team).
So if the Cubs were to try to swing some kind of deal that would see Heyward traded to clear room in the outfield an on the payroll, it would have to happen in the next two seasons. Of course, that's much easier said than done. We don't which 17 teams are on the list of those Heyward can be dealt without his approval, so it's hard to speculate very accurately where needs might match up.
And even if we assume the usual suspects of successful teams and/or those in warmer climates, there's still the matter of Heyward's salary. Plenty of teams are looking to add elite defense and veteran presence, but they'd also have to have little care about offense. And they'd almost certainly want the Cubs to eat a significant portion of that $23 million AAV while perhaps asking for another player as well.
Even given what we've heard so far from Ken Rosenthal, Buster Olney, and elsewhere, a move aimed almost solely at dumping salary is way out of character for the Cubs. And even if they are still in the running to land Bryce Harper, they'd have to clear a lot more than just part of Heyward's deal to remain under the $246 million mega-penalty line.
Wow, I hadn't planned on following that whole rabbit trail again.