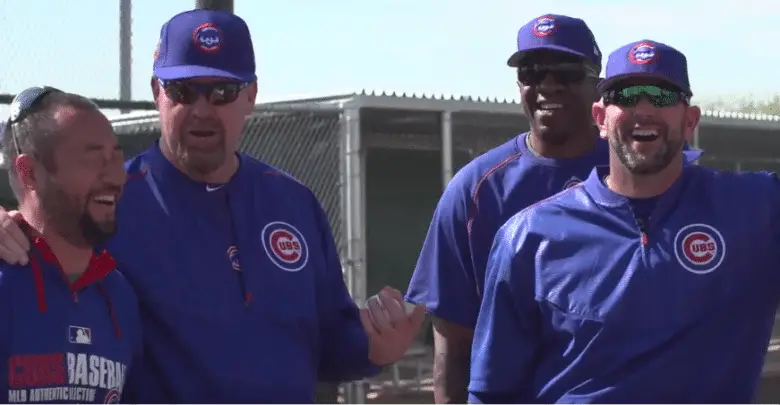 Report: Brandon Hyde to Return as Cubs Bench Coach
After interviewing for several managerial openings and reportedly being among the finalists for more than one gig, Brandon Hyde will return to the Cubs to patrol the dugout alongside Joe Maddon. This news comes via ESPN's Jesse Rogers, who tweeted it Friday afternoon.
More Cubs news today: Bench coach Brandon Hyde will return to the team in the same role after being a finalist for several managerial openings this off season, per a source. https://t.co/pt8uhOQM1z

— Jesse Rogers (@JesseRogersESPN) November 2, 2018
For a while there, it seemed all but assured that Hyde would be departing to take the reins of another club. He's got the pedigree and was clearly a hot name in the annual managerial merry-go-round, but things just didn't work out. This isn't entirely dissimilar from last season, when Hyde was offered a job with the Mets but turned it down when Davey Martinez's departure opened up the bench coach job in Chicago.
It's also possible that Maddon's job could be available after this next season, so Hyde's in a better position to step into that role should things break that way. Not that he's trying to stake out the seat in a high-stakes game of musical chairs, but he's surely aware that others are eyeing the situation with avarice.
The Cubs hadn't made any other public announcements regarding next year's staff, other than replacing millennial-hating Chili Davis with Anthony Iapoce, presumably to see what happened with Hyde. And while some positions could shift a bit, this would seem to solidify the rest of the coaching roles to a significant degree. Expect more information before long.