Ian Happ's Improved Patience Signals Potential Breakout Season
Ian Happ followed up a stellar rookie season in which he finished with 24 homers and a 114 wRC+ by smacking just 15 homers with a (still good) 106 wRC+ in 2019. Oddly enough, though, I sort of feel better about Happ going in 2019 than I did this past season. Why? Because of the adjustments he made.
Happ slugged his way through 2017, but he expanded his zone perhaps a bit too much in the process. By the end of 2017, Happ had swung at more pitches outside than zone (31.9 percent O-Swing) than an average hitter (29.9).
Last season, however, Happ made noticeable improvements in pitch selection and ultimately was one of the most patient young hitters in MLB. Only nine other hitters under the age of 26 swung at fewer pitches outside the strike zone than Happ and his 24.7 percent O-Swing. Think about that for a second.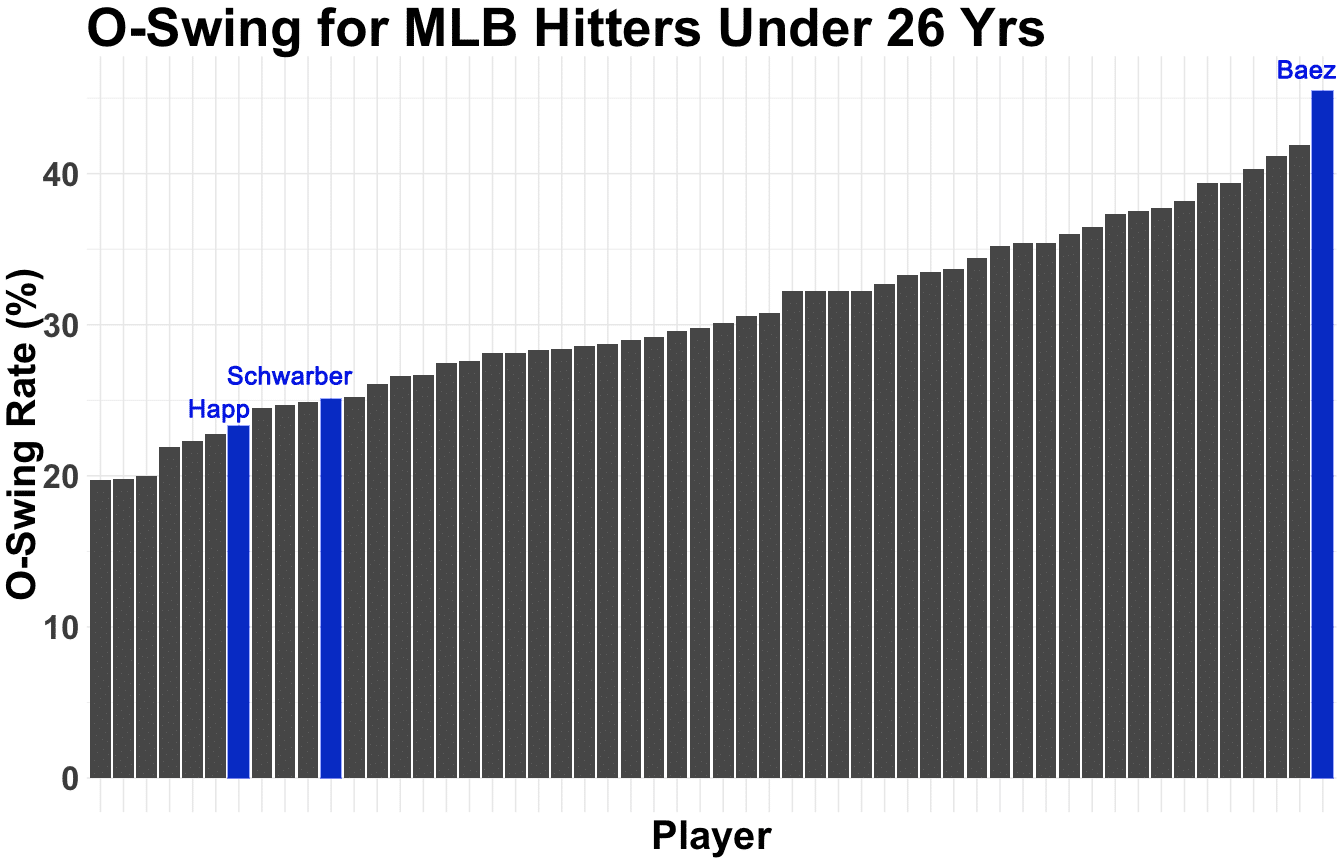 Remember when the young switch-hitter seemed lost at the plate early in 2018? That hurt me. Yet Happ appeared to adjust right after a rough start. It was actually sort of crazy, in my opinion. Happ was swinging at roughly four of every 10 pitches outside the zone in April, but he halved that rate in May. For the rest of the season, Happ's O-Swing rate remained better than league average.
Now imagine Happ combining his raw power with this newfound selectivity. Then add in his versatility and athleticism. The ceiling for Happ is so high if you think about all the tools he brings to the table. At the same time, it's possible Happ wasn't able to mash more homers because he was too patient.
Regardless, Happ will enter 2019 as one of the most athletic, patient, and powerful young hitters in baseball. Whether he'll do so in a Cubs uniform, however, that is the real question.