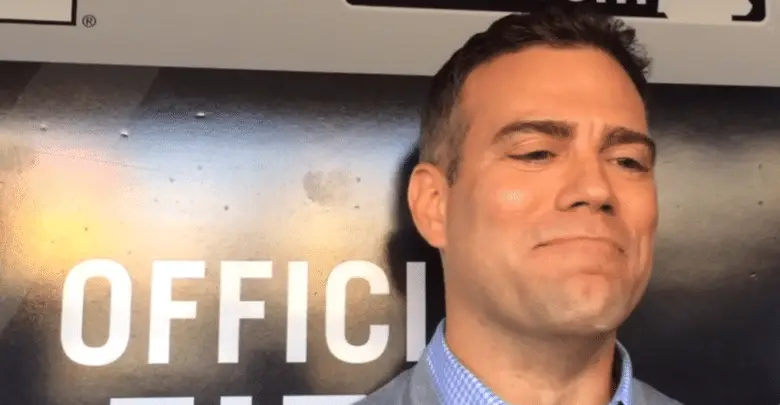 Cubs Avoid Arbitration with All Seven Eligible Players
Heading into Friday afternoon's deadline for teams and players to exchange arbitration figures, there was more than a little fear that the Cubs would run into a snag or three. With the team's purported budget issues looming in the background, they had to try to settle on salary terms with seven players who all brought unique circumstances to the party. And that's before you even weigh Addison Russell, whose domestic violence suspension and disappointing play presented a whole 'nother ball of wax.
It had been reported by ESPN's Jeff Passan that all 30 MLB teams would be employing the file-and-trial process by which a team presents a number and then stick with it even if it means going to arbitration. Setting aside the stench of collusive activity wafting from such widespread behavior, going before the arb panel with a couple players wouldn't have been a good look for a Cubs team that is already attempting to wrangle various other PR gremlins at every turn.
Failing to agree to terms isn't a regular occurrence for Theo Epstein, either. Justin Grimm remains the only Cub to take his case all the way to arbitration, a process that did nothing to ingratiate him to the team. Then again, the Cubs were probably actually happy Grimm made the ill-advised choice go to trial. His case was incredibly weak, which is why the Cubs "won," and salaries awarded via arbitration are non-guaranteed. As such, the Cubs were able to release Grimm for a reduced responsibility.
Any fears were quickly allayed as Jon Heyman reported around midnight that Kyle Hendricks had agreed to a $7.4 million salary. Kyle Schwarber ($3.39M) and Mike Montgomery ($2.44M) followed around noon, with Russell's agreement coming not long after. The specifics of Russell's $3.4 million deal and what they could mean for his future in Chicago are up for debate, but we'll save that for another post in the near future.
Carl Edwards Jr. settled for $1.5 million, a figure that represents nearly three times his 2018 salary. And then came the big boys, Kris Bryant and Javy Baez. That's where most of the fan anxiety had come from, particularly if you factor in Bryant's reluctance to sign an extension and the extenuating circumstances of his shoulder injury. But he settled for $12.9 million and El Mago came in way under projections at $5.3 million.
And that's what I want to discuss here: the projections, which were significantly higher than where the Cubs ended up. MLB Trade Rumors had this group of seven at a total of $38.9 million, while Cot's Contracts had them at $40.75 million. The final total actually came out to $36.34 million, a "savings" of just over $2.5 – 4.4 million. But that's really like shopping at Kohl's, where the original prices are all inflated to make you feel as though you're getting a deal.
Either way, it's enough to get the total estimated payroll for 2019 under the first bonus penalty level of $226 million.
Ah, but Epstein has told us more than once that the luxury tax levels don't govern their spending. Besides, the Cubs still need to do some work when it comes to the bullpen and perhaps backup catcher and another position player. So getting under the penalty via lower-than-expected arbitration salaries is irrelevant.
We don't know where team and players filed, so we can't render a verdict on whether the Cubs were playing hardball, though the speed with which they reached agreements seems to indicate player friendliness. I'd like to say it also means a willingness to spend, but, well, that's clearly not the case based on all the evidence. Javy's case is particularly interesting in that regard, since he's the only one who came in significantly lower than his projection.
Russell was also lower by nearly $1 million, but that's more than understandable given the nature of his performance on and off the field.
More important than how far over or under projections they were, the real key to this process is that it provides the Cubs more certainty. Whether or not you agree with their restrictive budget, operating within one means having to know how much leeway you've got. So if Epstein really is limited, he now knows by exactly how much.
And hey, maybe he already had $32.43 million burning a hole in his pocket and just needed this little extra boost to buy that sweet new toy he's had his eye on.