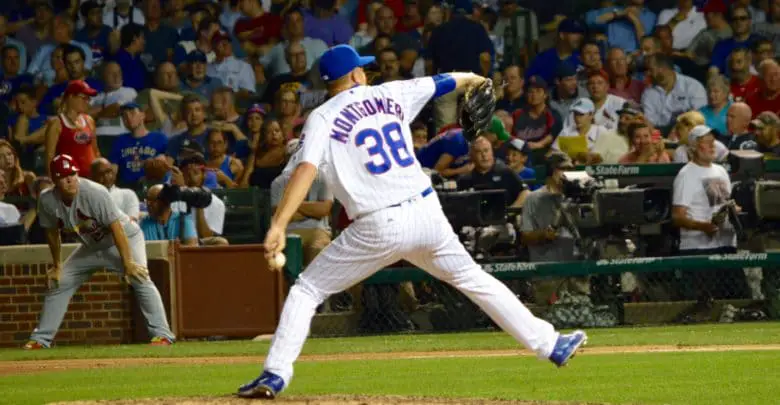 Mike Montgomery Agrees to $2.44 Million Salary
Another Cub has avoided arbitration, as Mike Montgomery agreed to a $2.44 million salary that is about four times higher than last year but still way below projections. He came in about $600,000 below a $3 million benchmark, which means the Cubs are now trending about half a million under a total of around $18.2 million in arb raises for 2019.
Kyles Hendricks and Schwarber had previously agreed to deals of $7.4 and $3.4 million, respectively, which means the Cubs now have only four players remaining. There's a possibility they could ink an extension with Javy Baez, who stands to receive the biggest raise of the group after last season's MVP contention. Kris Bryant figures to make the most overall, but won't be signing an extension.
Other eligible players are Carl Edwards Jr. and Addison Russell, with the latter perhaps most likely to go to the arbitration table. I guess we'll wait and see.
Ed. note: Montgomery may have been in a tougher spot than some of his teammates since he was neither a full-time starter nor reliever. As such, he was unable to accumulate the stats traditionally associated with pitching performance and would have had a tough time presenting his case to an arbitration panel.