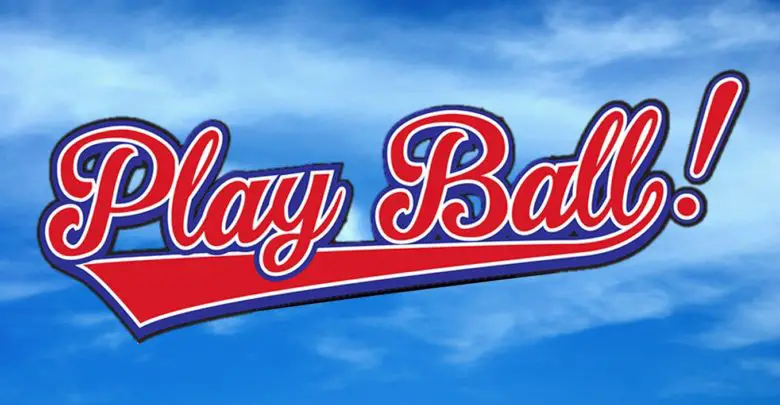 9 Unanswered Cubs Questions as Pitchers and Catchers Report
Chicago Cubs pitchers and catchers report today, thank goodness. It was a rough end of the season, followed by a rough winter. In the spirit of the querulous offseason, enjoy the following nine unanswered questions foremost on my mind. They include a few that may never be answered.
When did the Cubs front office first realize its new budgetary constraints?
The front office was apparently unaware of the extent to which future spending restrictions would limit them when they outspent the market last offseason to sign fifth starter Tyler Chatwood to a $38 million contract. And that's after signing Yu Darvish in a move they knew would reduce financial flexibility.
Likewise, the brain trust saw no need to factor in Brandon Kintzler's $5 million player option when traded for mid-season. And despite Jed Hoyer claiming he's had "zero second thoughts" about picking up Cole Hamels' $20 million option, we don't know exactly when they were made fully aware of the constraints.
Was yanking back on budgetary reins part of baseball-wide collusion by owners?
Again, we may well never know the answer to this one. Then again, maybe we will. Thirty years ago, the players union successfully argued its arbitration case against the owners for collusion from 1985-87 and won $280 million. The Cubs, of course, would point to being over the luxury tax as evidence against their involvement now.
However, if every owner agreed to cut back on future projected budgets by 20 percent, it would explain why, at one end of the spectrum, even the Pirates have cut their $90 million payroll to $75 million. Meanwhile at the top end the Cubs front office suddenly learned it couldn't find the expected $30-$35 million per year to bid on Bryce Harper.
Will any young Cubs step forward as true clubhouse leaders/enforcers?
Theo Epstein conceded that the team never replaced David Ross's leadership and ability to hold teammates accountable. If Epstein truly believes all answers are internal, then it follows they need a young player or two to step forward and start ruffling clubhouse feathers, hold teammates accountable, and recreate that title-winning atmosphere.
But we can't expect older dogs like Jon Lester, Jason Heyward, and Cole Hamels to learn new tricks. They lead by example, not by getting in faces. Nor can we expect middling bench players like Daniel Descalso to lead the charge from behind. So we're really talking about Kris Bryant and Anthony Rizzo here.
We saw a glimpse of Bryant becoming more vocal in his uncharacteristic comments at CubsCon. Might this presage more? Rizzo has likewise preferred to be a keep-em-loose glue guy in the clubhouse, but the team would certainly benefit from adding some eminence grise to his repertoire.
Will the Cubs' young coaches help or hinder the club?
Coaching is not an easy job as it requires connecting with myriad personalities, staying on an even keel through a long season, and building trust while enforcing high standards. But due to Joe Maddon's lame-duck contract status, the team was unable or unwilling to recruit veteran major league coaches to replace a raft of departures.
So with pressure and expectations at an all-time high, it's straight into the fire for first-time pitching coach Tommy Hottovy, first-time bench coach Mark Loretta, and first-time quality assurance coach Chris Denorfia. Appropriately, Maddon has said he expects to spend a lot more time this season not just directly coaching the players, but also his new coaches.
When will Adbert Alzolay and Dakota Mekkes join the bullpen?
I'm in the camp of not worrying too much at this point about the opening-day bullpen. Not that I think it will be great. Even assuming Brandon Morrow returns to full health and is available throughout most of the season, the Cubs will need mid-year reinforcements as every contender does. However, I am eager to see what Alzolay and Mekkes can give the bullpen as setup men, and I hope we get this look early on in the first half.
Questions as to how a pitcher's stuff translates to the the big leagues will always exist. Plus injury concerns hang over Alzolay, and Mekkes has a higher walk rate than preferred. But if one or both could become that trusted late-inning setup man Carl Edwards Jr. never developed into, it would be huge for the pitching staff and mean one less mid-year bullpen trade.
Will any young bats not named Rizzo or Bryant lower their strikeout rate, preferably with a new two-strike approach?
The scouting report on the Cubs' young bats is well-established. Pitchers with any power in their arsenal happily give the Cubs their walks as long as the hitters also generate all those strikeouts and weak contact with runners in scoring position.
Baseball is a game of adjustment, and except for Rizzo and Bryant, the Cubs have been unable to get their young hitters to develop effective two-strike and situational approaches. Look no further than Kyle Schwarber and his 36 solo homers, .169 RISP average and nearly 300 strikeouts the last two years. Can that change this year?
Why do the Cubs value run-prevention at every defensive position except catcher?
The organization has scratched its collective head the past two years over the bullpen's sky-high non-unintentional walk rate and inefficient pitch counts by starting pitchers. Even veteran pitchers who join the Cubs inevitably see their walk rate increase (see Morrow and Steve Cishek). But none of this should be a mystery.
The Cubs feature one the worst defensive pairings behind the plate – especially in terms of pitch framing – in all of baseball. Milwaukee was able to augment their pitching staff simply by upgrading with a one-year deal for a superior pitch framer in Yasmani Grandal. Meanwhile, the Cubs continue to hope Contreras' offense return and more than offset what is lost through his and Caratini's poor framing and blocking.
Who will close and set up come October?
It's well-established that Maddon is hell on his relievers. Last year, the front office gave him both a new quality closer and setup man in Morrow and Cishek. Thanks at least partly to Maddon's mismanagement of their usage, neither finished the season as major contributors come the stretch run and Wild Card game.
Then there's Pedro Strop, who suddenly is the irreplaceable factor, though Maddon has not entrusted Strop to protect a narrow late-game lead since 2015. Thus it will need to be on the front office to put guardrails on Maddon's regular-season bullpen excesses and also demand better postseason use of existing chips like Strop.
Will Joe Ricketts' racist-old-man emails give pause to Cubs' plans to partner with Sinclair Broadcast Group on new RSN?
I don't have too much else to add to this one. From sky-high ticket and concession costs, to asking fans to support their financially-backed politicians, to the Addison Russell situation, the Cubs franchise continues to hope the fanbase (and even non-fans through universal RSN charges) will keep compliantly shoveling money their way. But a breaking point of diminishing and even negative returns surely exists somewhere.