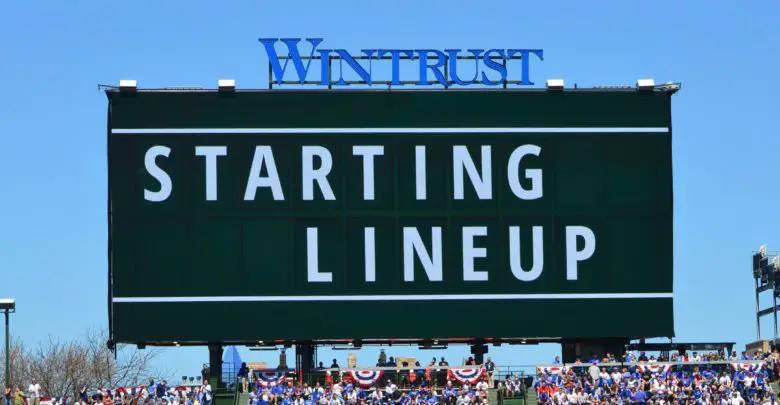 Chicago Cubs Lineup (3/2/19): Almora Leads Off, Bryant Cleanup, Lester Pitching
It's the beginning of the end of an era, as today marks the first Cubs TV broadcast of the season. The game can be seen on WGN, along with the numerous outlets that will be syndicating it, but this is the last year of the Cubs' partnership with their longtime flagship station as they fire up Marquee Network in 2020.
Albert Almora Jr. leads off in center, Ben Zobrist is at DH, blonde bomber Anthony Rizzo is at first, and Kris Bryant cleans up at third. Javy Báez plays short, Jason Heyward Mark Zagunis is in right (Heyward was scratched due to illness, and Willson Contreras catches. Daniel Descalso at second and Jacob Hannemann in left round out the order.
Big Jon Lester takes the bump for the second time and it's safe to assume he'll be equally unfazed by the pitch clock. He'll still be limited, but we should start seeing the starters stretch out a little now that we're into the second turn through the rotation.
Steve Cishek leads the list of probable relievers, though the rest of the backup arms have a decidedly lower profile.
First pitch from Sloan is at 2:05pm CT and can be heard on 670 The Score in case you're not near a television or don't get WGN or any of its affiliates. If you do happen to watch, look for me in the stands. I'll be the one in the beard enjoying the hell out of it being in the 70's.