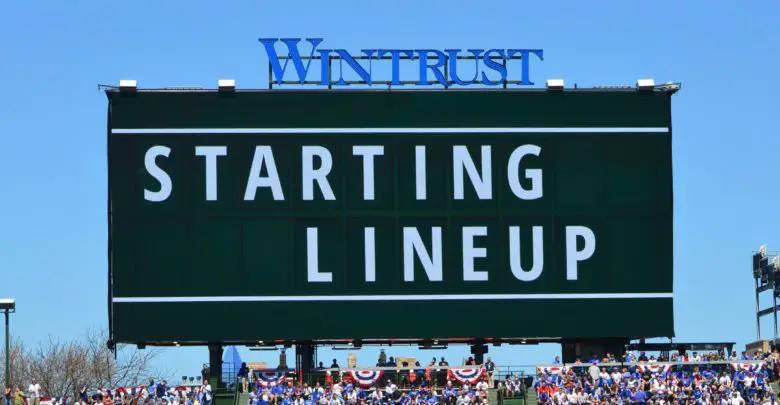 Chicago Cubs Lineup (3/7/19): Happ Leads Off, Hoerner at DH, Lester Pitching
We've still got a couple weeks of lineups being released directly to the street rather than going first to Vegas by way of the commissioner's office, so enjoy it while it lasts. I wonder how the bookmakers are going to like Joe Maddon's frequent changes and how late scratches will impact money lines. Oh well.
Ian Happ is hitting in the leadoff spot and playing center this afternoon, something we could see a lot of moving forward. It does seem as though Maddon is using his center fielders up there quite often this spring, so there's at least a little continuity in that regard. Ben Zobrist is batting and playing second, Kris Bryant is batting and playing third, and Kyle Schwarber is batting and playing left.
The symmetry ends with Willson Contreras who bats right-handed and catches while batting fifth. Jason Heyward is in right, Addison Russell is at short, Victor Caratini handles first base, and then comes a very interesting choice. Top prospect Nico Hoerner is going to serve as the DH in this one, giving many fans their first look at last year's top draft pick.
Jon Lester is on the mound for the third time and he'll be the same steady force we're all used to by now. The lefty may start getting a little stretched out at this point, so look for him to go deeper than the 2nd inning against the Rockies.
First pitch from Sloan Park is set for 2:05pm CT and can be heard on MLB.com.