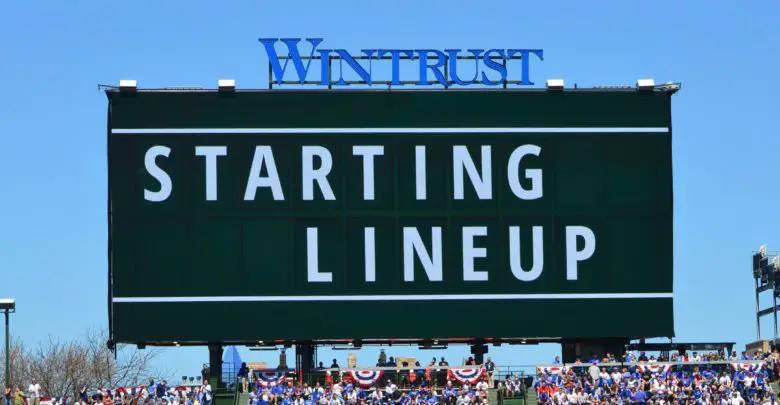 Chicago Cubs Lineups (3/9/19): Heyward, Russell Leading Off Split Squads, Hoerner Starting at SS
The Cubs are playing split-squad games in Mesa against the Angels and in Scottsdale against the Giants Saturday afternoon, with decent contingents of regulars in each location. Neither game will be televised and only the Sloan game will have Cubs radio coverage, so you'll have to be online to really follow along.
Jason Heyward is leading off in right field for the home team today, followed by Ben Zobrist at second base and Anthony Rizzo as DH. Kyle Schwarber is in left, Daniel Descalso is at third, and phenom Nico Hoerner will try to boost his 2.050 OPS at short. Jim Adduci is at first, Francisco Arcia is catching, and Johnny Field is in center.
Addison Russell leading off and playing short against the Giants, followed by Cristhian Adames at first, Kris Bryant at third, and Javy Báez at DH. Victor Caratini is behind the plate, Mark Zagunis is in right, Jared Young is in left, and Trent Giambrone is at second base. Wynton Bernard rounds out the lineup in center.
Pitching for the Sloan team will be Alec Mills, whose 2017 trade to the Cubs was back in the news in a roundabout way Saturday. Donnie Dewees, who was sent to the Royals organization in exchange for Mills, was re-acquired by the Cubs in a deal for pitcher Stephen Ridings. Maybe we'll see a deal to bring Ridings back in 2021.
Cole Hamels heads out to Scottsdale to start for that half of the team, which is kind of an interesting move because you normally see the guys with tenure staying close to home. Unless Hamels actually lives closer to Scottsdale Stadium, in which case taking the bump there would actually be closer to home for him.
First pitches are set for 2:05pm ET, with the Cubs radio call from Sloan and the Giants broadcast from Scottsdale both available via MLB.com.