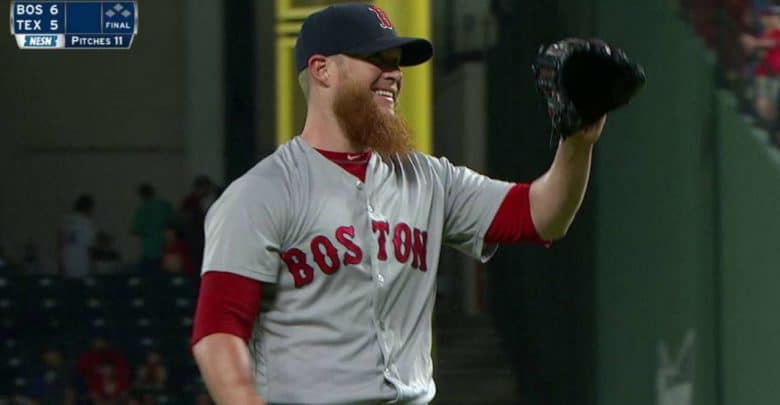 Signing Craig Kimbrel, Denying Brewers Would Be Win-Win for Cubs
Elite closer Craig Kimbrel remains unsigned with the season technically already underway, though his time on the unemployment line may be ending soon. Multiple recent reports have connected the 30-year-old Kimbrel to the Brewers, whose vaunted bullpen has apparently caught the injury bug. Setup man Jeremy Jeffress will not be ready for Opening Day due to a tired arm and fellow late-inning reliever Corey Knebel is dealing with a UCL issue.
David Stearns says the best way to term Corey Knebel's injury right now is "damaged UCL." He said, "We're still determining the extent and whether to officially call it fraying/tear/etc. But we know it's damaged to some extent."

— Adam McCalvy (@AdamMcCalvy) March 22, 2019
With both Kimbrel and the Brewers likely growing anxious about their respective situations, a one-year deal could develop between the two sides. Theo Epstein should not allow this to happen. Kimbrel would not only make sense for the Cubs, but the extra value in denying the Brewers from adding him would make him an even more cost-effective signing.
Cubs Insider's own Connor Johnson recently discussed the concept of contract value, explaining  how front offices may tailor free agent contracts according to a WAR valuation of around $8 million. But not all WAR is created equal. Back in 2016 I pondered if the Diamondbacks had willingly "overpaid" for Zach Greinke because the other bidders for his services were division rivals.
The same scenario is playing out right now with Kimbrel, whose value is high enough based solely on expected production. Factoring in the Cubs' need for an additional bullpen arm — due to both rampant injuries and ineffectiveness — and the intrinsic benefits of denying him to a division rival only increases that value
Kimbrel has consistently been a 2-3 bWAR reliever over the past eight years. Even if we assume his best days are behind him, he is probably still going to produce around 2 WAR in 2019. During the 19 games (11.7 percent of the season) in which the Cubs face the Brewers, Kimbrel should earn 0.23 WAR. Having that on the Cubs' side and keeping it from the Brewers represents nearly have a win, or nearly $4 million in value.
And at this late juncture, there are no other available relievers than remotely compare to Kimbrel. Signing him means other teams have lost any chance at an impact bullpen arm, which is also worth a lot in a tight division race.
Though they've spent a lot of time talking about not having any more money right now, the Cubs have admitted that they have a reserve fund for mid-season acquisitions. Rather than crossing their fingers and waiting to see how things play out, they should dip into that right now in exchange for the unique value Kimbrel represents.
Or at the very least, they'd do well to price him out of Milwaukee's range.