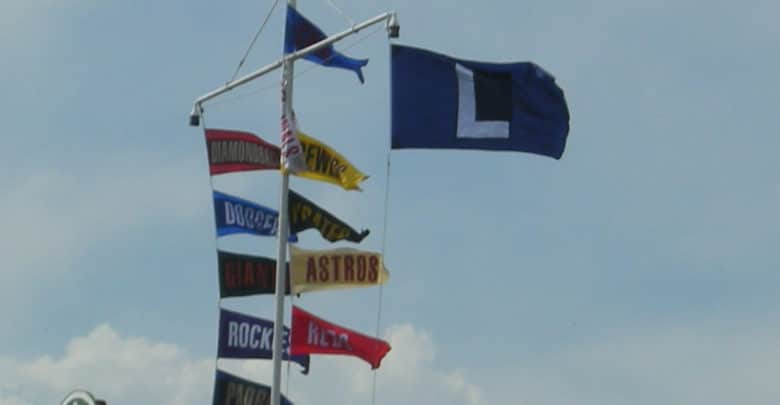 Chicago Cubs Score and Recap (4/1/19): Braves 8, Cubs 0 – Errors Define Sloppy Blowout
To say the Cubs game Monday night in Atlanta was sloppy is a massive understatement. They committed a staggering six errors and just appeared to be off during their blowout loss to the Braves. Chicago had a lot of runners on against starter Sean Newcomb, but failed to get anyone home.
It is honestly hard to tell how Kyle Hendricks performed because the defense was so bad behind him. After left fielder Mark Zagunis failed to track down a foul pop off the bat of Braves leadoff hitter Ender Inciarte, he homered to give the Braves a 1-0 lead.
The rest of the frame was a complete mess, with a Javy Báez throwing error on an attempted double play making it 2-0. Zagunis and Báez had some miscommunication on a routine pop-up that dropped for another error, and the score eventually was 4-0 after one.
Things went downhill from there as four more errors would lead to as many more runs; six of the runs scored by the Braves Monday were unearned. The chances the Cubs did have with men on were erased by four double plays and the outcome was never in doubt from the 1st inning on. (Box score)
Why the Cubs Lost
The Cubs' six-error performance was their worst effort since September of 2006. Not likely to win many games with garbage defense like that.
Key Moment
There is no other choice than the 1st inning for the key moment Monday. The Braves tried to give the Cubs outs and they wouldn't take them. With the Northsiders' explosive offense the last three games, there was some hope they could get back in it, but it just didn't happen.
Stats That Matter
Even though Hendricks got no help from his defense, he wasn't super sharp. He allowed 10 hits and three walks in his 4.1 innings pitched. A lot of the contact was hard, especially the home runs to Inciarte and Ronald Acuña.
Zagunis had two doubles at the plate, so there is that. Defensively, however, he was quite bad. His breaks and routes on fly balls were just horrible, making his is fielding look like what ESPN commentators thought Kyle Schwarber's was in 2017.
Carl Edwards Jr. made a mop-up appearance sans paused in his deliver and was throwing a bit harder. That is promising after his fastball was sitting at 92 mph on Saturday.
Bottom Line
There isn't much else to say about the game, it was horrible. The Cubs did nothing right the whole night and the sooner that it is forgotten the better. Three of the four games this young season have been ones you'd rather forget.
On Deck
The Cubs will get a day off Tuesday to stew in their three-game slide before resuming the series Wednesday. Jon Lester makes his second start of the year against Braves Opening-Day starter Julio Teheran. The 6:10pm CT contest will be aired on ESPN (out of market) and NBC Sports Chicago.