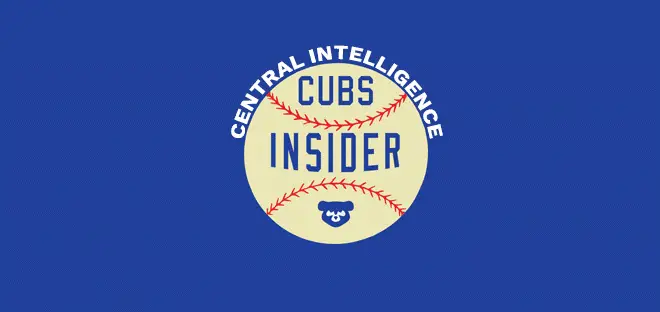 Central Intelligence: A Look Around the Division for Week of April 6
The regular season is in full swing, and we are delighted to bring back more Central Intelligence this season! Here's our first installment.
Milwaukee Brewers
The Brewers are picking up right where they left off, firmly in first place after a 10-5 start. They won a series against the Dodgers in LA this weekend.
Christian Yelich, like his team, picked up his torrid pace from last season's second half. He tied an MLB record with home runs in four straight games to lead off the season. He has 5 on the year.
Josh Hader is still comically unhittable. His numbers so far: 9 innings, 3 hits, 2 walks, 15 K's, BAA .100, WHIP 0.56. Ho hum, carry on now.
On the opposite end, Corbin Burnes earned a spot in the rotation and it may be taken away just as quickly as he earned it. Through three starts, Burnes has a 10.05 ERA, and has given up nine(!) home runs in just 14.1 innings.
New Brewer Yasmani Grandal is making that $18.2 million deal over one year worth it right now. He's hitting .395 with 4 homers.
St. Louis Cardinals
The Redbirds want to get back to the postseason this year, and their offseason moves showed that. The Cards are only 8-6, however.
Paul Goldschmidt was the big acquisition and is only hitting .200, but has already cracked six dingers. The Cardinals signed Goldschmidt to a 5-year, $130 million deal through 2024.
Matt Carpenter, a staple of the lineup for the past number of years, signed a two-year, $39 million deal that will see him finish his career where it started in St. Louis.
Reliever Andrew Miller was also brought to St. Louis this offseason on a two-year, $25 million deal. Miller has struggled to a 6.75 ERA.
Pittsburgh Pirates
The Pirates are 7-6 and their pitching should keep them in a lot of games.
Joe Musgrove has yet to give up an earned run through 15.1 innings.
The first big scrum of the year occurred between the Reds and Pirates. Derek Dietrich watched a home run for just a touch too long, which resulted in Chris Archer throwing behind him in the next at-bat. Archer recieved a five game suspension while Dietrich received just two.
Old friend Francisco Liriano is back with the Pirates for the 2019 campaign, this time as a reliever, as the rotation is quite strong.
Cincinnati Reds
Boy, sure has been awhile since the Reds weren't in last, huh? At 5-8, this team has loads of potential.
Cincinnati may have been the most active Central team of the off season. Matt Kemp, Yasiel Puig, and Alex Wood all came over in a trade with the Dodgers. Problem is, they are all also free agents at season's end.
Dietrich and Jose Iglesias were signed as free agents. Dietrich adds some pop and Iglesias has always been a dynamite fielder.
The Reds let Billy Hamilton go in the offseason to clear the way for Scott Schebler or Jesse Winker in center field.
Chicago Cubs
The Cubs are 5-9 and in last place.
There are a lot of questions to be answered about this team, mainly with the bullpen. Before Saturday, they had a 19.1 inning scoreless streak, but they were the worst bullpen in the majors in terms of ERA prior to that. Carl Edwards Jr. completely lost it and was sent to Triple-A. Free agent signing Brad Brach is averaging over 10 walks per nine innings. The walk rate for the Cubs is too high and must come down.
Ian Happ was unable to make the roster and got sent to Triple-A as well to try and improve his contact rate.
One bright spot so far has been Jason Heyward, who is hitting .375 with four dingers an OPS of over 1.100. Willson Contreras also looks to be back to form as he has launched five round-trippers to lead the Cubs.