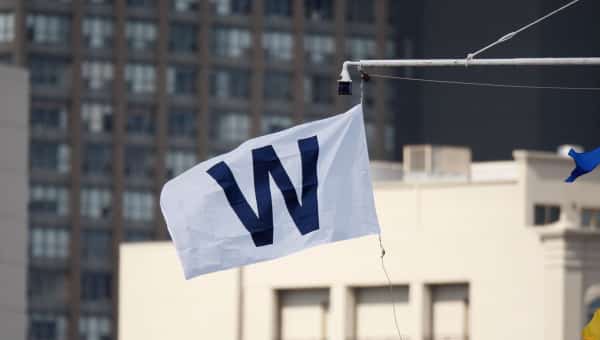 Chicago Cubs Score and Recap (4/15/19): Cubs 7, Marlins 2 – Darvish Picks up W, Contreras Homers
The Cubs traveled to Marlins Park Monday and wasted no time settling in, punishing Trevor Richards for walking Kris Bryant and Jason Heyward. After a Javy Báez single to load the bases, David Bote doubled to bring home two runs before ending the 1st.
Yu Darvish took the mound looking steadier than his previous outings, though he ran into control problems in the 2nd. After walking the first two batters of the inning, his counterpart reached on fielder's choice to bring one home and making it 3-1. After settling in, Darvish allowed just a Chad Wallach homer in the 4th.
Bote singled in the 5th after a force out was challenged and overturned, bringing home Heyward and ending Richards' appearance. Contreras didn't make it easier for Miami's bullpen with a homer in the 7th and RBI in the 9th. The Cubs bullpen was able to keep Miami at bay, giving up no runs in the back innings and solidifying another win. (Box score)
Why the Cubs Won
Darvish was able to pitch 5.2 innings while only allowing two runs, showing improvement from his first three outings. He racked up eight strikeouts while allowing four walks and he was able to escape without significant damage.
Key Moment
Chicago getting three runs under their belt in the 1st gave Darvish the breathing room he needed for a successful game. Special mention goes to Albert Almora Jr. for a sliding first catch in the outfield on a Curtis Granderson fly.
Stats That Matter
Baez got his 100th career double while going 3-for-5 with two runs and one RBI.
Bote went 1-for-5 with one hit and three RBI.
Contreras drove in three runs, including the homer.
Bottom Line
The Cubs have been quick off the mark recently, often giving up early leads and struggling to fight back through mistakes. If their hitting remains aggressive from the start, it will take pressure off the pitching staff.
On Deck
Chicago faces off against Miami tomorrow at 6:10pm CT in the second game of the series. José Quintana takes the mound with a 1-1 record and 5.14 ERA. Pablo Lopez will start for the Marlins with a record of 1-2 and 6.60 ERA.