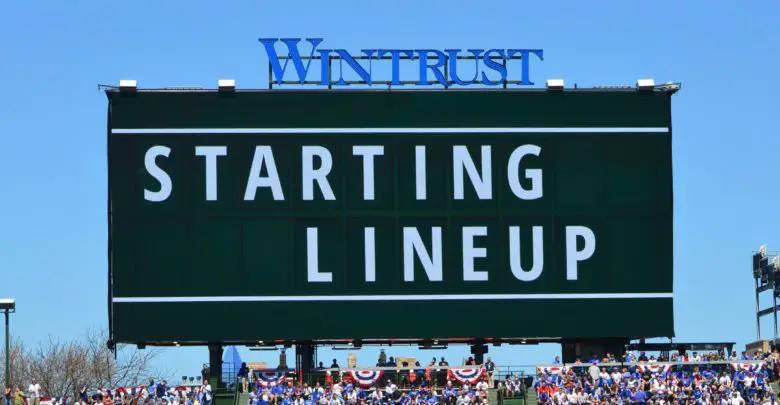 Chicago Cubs Lineup (4/25/19): Almora Leads Off, Bryant in LF, Hendricks Tries to Rattle Snakes Again
Albert Almora Jr. leads off in center, Kris Bryant is in left, Anthony Rizzo is at first, and Javy Báez is at short. Not sure about continuing to run Almora out there in the top spot, especially with Ben Zobrist in the lineup, but whatever.
Willson Contreras is catching, David Bote is at third, Zobrist is at second, and Mark Zagunis is in right to round things out.
Robbie Ray is facing the Cubs for the second time in a week and the sixth time overall, which may give the visitors a chance to get over on him. Ray has held the Cubs to a .170 average with a .544 OPS, including an excellent performance on Easter Sunday that saw him just one run on four hits over six innings.
The 27-year-old lefty threw a lot of curveballs in that previous start, more than he had in any previous start this season. Well, unless you're checking Statcast results, which seem to have categorized a bunch of sliders as curves in his April 10 start. No matter, the point here is that the Cubs will see breaking balls on about half the pitches Ray throws.
Though he's only faced 22 of them this season, lefties have just torn Ray up so far. Their .733 OPS far outstrips the .622 of their righty counterparts, buoyed in part by a single and double from Rizzo in that previous start. The Cubs may want to exercise a little more patience and boost the "O," since Ray's one walk is not indicative of his 5+ BB/9 mark over the last two seasons.
Only two NL teams walk more than the Cubs and only two strike out less, so maintaining or bettering those trends would be a good way to get to Ray.
Kyle Hendricks had his best outing of the year against the D-backs, striking out 11 with vintage location and movement. His curve and change were absolutely nasty, set up by a sinker that was hitting its spots. Hendricks had not been able to put those pitches all together in previous starts this season, particularly early in games or innings.
It got to the point that people were legitimately wondering about using an opener for him, though that concern was snapped out of existence pretty quickly last week. And while one start does not a season make, Hendricks has shown in the past that he can go on a dominant run once his mechanics fall into place.
First pitch from the desert is at 8:40pm CT, at which point I'll be about two hours into Avengers: Endgame. If you happen to be taking in the game, you can do so on NBC Sports Chicago+ or 670 The Score.
Here is tonight's #Cubs starting lineup in Arizona. #EverybodyIn

Stream on @NBCSChicago: https://t.co/rGCuW1XI7C pic.twitter.com/BVU2ysICXR

— Chicago Cubs (@Cubs) April 26, 2019