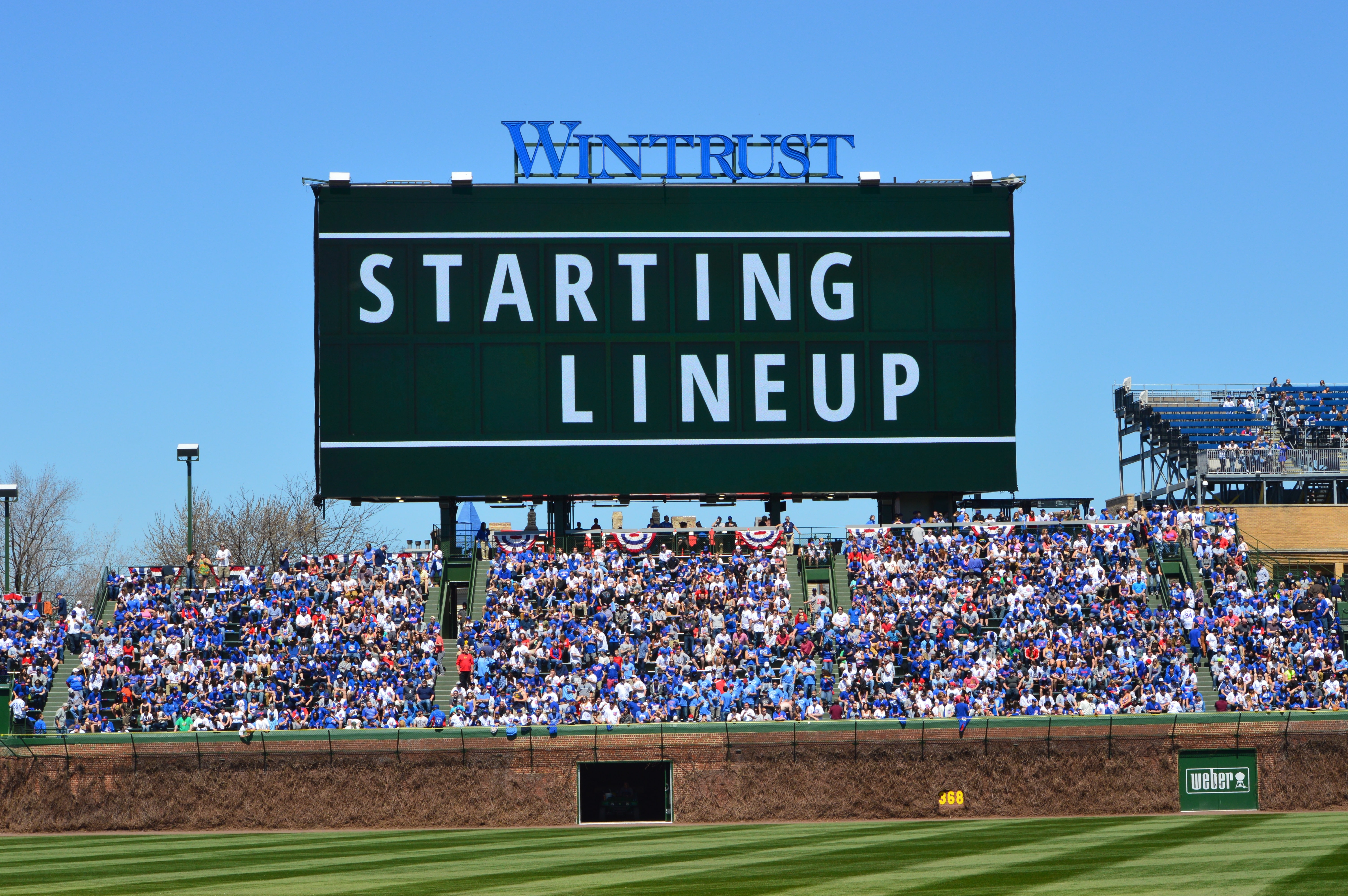 Chicago Cubs Lineup (5/8/19): Heyward Leads Off, Russell at 2B, Hendricks on Hill
The start this third game between the Cubs and Marlins has been moved up by 30 minutes — to 6:35pm CT — due to rain in the forecast later in the evening.
Jason Heyward is leading off in center, followed by Kris Bryant in right, Anthony Rizzo at first, and Javy Báez at short. Willson Contreras is catching, David Bote is at third, Kyle Schwarber is in left, and Addison Russell is the starting second baseman.
That last bit answers some questions, though plenty more are still looming as the Cubs now have to deal with the situation they've created. We'll hear how they handle it soon enough.
Going for the Fish is 27-year-old righty José Ureña, who you may remember as the man who gave up a home run to Ian Happ on the first pitch of the season last year. His numbers so far this year indicate that he's likely to give up another dinger or three, since he's allowed seven longballs overall and two each in his last two starts.
For a guy who can touch the high 90's and sits 95-96 with the fastball, Ureña doesn't boast big strikeout numbers. That's even more strange when you see that his other two pitches are a slider and change, normally big whiff-generators. Neither the four-seam nor the slider has worked well this season, hence the paltry 6.58 K/9.
He's not walking a ton of batters, though, which you'd think means he's throwing more strikes than even. However, Ureña is actually in the zone less than ever and is simply having his mistakes crushed when he makes them. Nearly 48% of the contact against him has been classified as hard, so the Cubs have a chance to feast.
Interestingly enough, Ureña has been a reverse-split guy after being somewhat neutral in the past. Could just be a small sample, but righties have jumped all over him so far. Lefties do have four of those seven homers, though, so it's not a wide margin. The Cubs just need to sit on mistakes.
Kyle Hendricks (2-4, 3.93 ERA) will take the hill for the Cubs hoping to build off his last outing, a dominant 81-pitch Maddux against the Cardinals. We've seen before that the soft-tossing righty can struggle before really settling in with his mechanics, but then he'll catch a groove and just be lights-out for a long stretch.
Let's hope this is the second game in one of those stretches.
You saw the start time above, so make sure to turn on WGN or tune in 670 The Score a little earlier than usual tonight.
Here is tonight's #Cubs starting lineup.

Game preview: https://t.co/WRb0eq8E5w pic.twitter.com/wiHBRCEhLq

— Chicago Cubs (@Cubs) May 8, 2019