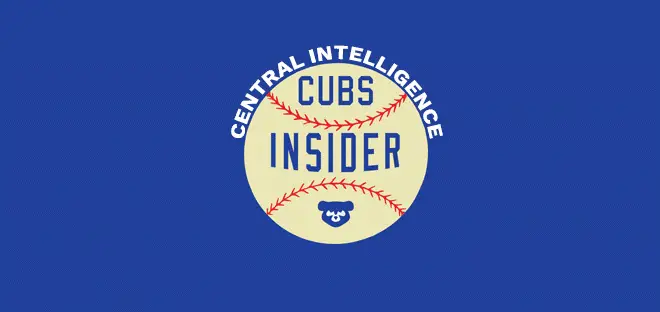 NL Central Intelligence: Week of May 5
The NL Central is among multiple divisions that should be tight all season and the last week alone shows us why.
Chicago Cubs
The first-place Cubs are doing a good job of silencing their critics so far this season, sitting at 23-14 after a 5-2 week, one game ahead of the Milwaukee Brewers.
It was a week of walk-offs in Wrigleyville. Three walk-off home runs helped the Cubs keep pace, and playing the Marlins also helped. Kris Bryant hit a three-run homer on Tuesday, Jason Heyward hit a solo shot in the 11th the next night, and then Willson Contreras went long in the 15th on Saturday.
Give it up for Tyler Chatwood. After walking 95 hitters last year, he basically wasn't allowed to pitch in the second half. This year it's a different story, and he has come up big time after time when the Cubs have needed him. With a depleted bullpen Saturday, Chatwood was able to give the Cubs four much-needed innings without allowing a hit, striking out seven.
More bullpen help is back for the Cubs in Mike Montgomery. He re-acquainted himself nicely, pitching five scoreless innings against the Marlins on Thursday in relief of Yu Darvish.
Milwaukee Brewers
The Brewers haven't missed a beat. They had a seven-game winning streak snapped yesterday and had a 5-1 week overall, placing them a game out of first at 24-17.
Gio Gonzalez is back with the Crew. In three starts, he has pitched to just a 1.69 ERA in only 16 innings. Gonzalez is a polished veteran who will help the Brewers' rotation immensely.
As a result of Gonzalez returning to Milwaukee, promising starter Corbin Burnes has been moved to the bullpen, where he has put up four straight scoreless appearances. He has still given up 11 home runs in just 24.2 innings.
The Cubs and Brewers matched an MLB record with 10 combined double plays in the 15-inning affair yesterday. The Brewers grounding into six of them.
St. Louis Cardinals
After a 2-4 week, the Birds are falling behind just a bit. At 22-18, they sit 2.5 back.
St. Louis accomplished an MLB rarity on Thursday night, pushing across 17 runs against the Pirates without hitting a home run. That's the first time that has happened in MLB in over seven years, and the Cards' first time since 2008.
Pitcher Carlos Martinez had a lawsuit dismissed against him. He was sued by a man back in 2018 accusing him of assault outside a bar. A judge called the fight a "plain old bar fight."
Paul Goldschmidt might be close to becoming Paul Goldschmidt again. Over the past seven games, he is slashing .370/.452/.407. Keep an eye out for a surge in coming days.
Pittsburgh Pirates
A 4-2 week has the Pirates at 19-17, 3.5 out of first.
Felipe Vazquez has accumulated 12 saves and a 0.48 ERA this season. Having a lock-down bullpen arm is always nice.
What a find Melky Cabrera has been so far this season. He has a .324 average with an .823 OPS.
The Pirates called up a candidate for the "all-name" team in baseball in Montana DuRapau. So far in one appearance he has a 4.50 ERA.
Cincinnati Reds
After a 4-3 week, the Reds are at 18-22.
Cincinnati was on the wrong end of history Tuesday night, getting no-hit by Mike Fiers of the Oakland A's. It's Fiers' second no-no, the first of which came with the Astros.
After his home run Saturday, Eugenio Suarez leads all Major League third basemen with 12.
Josh VanMeter recorded his first big league hit on Wednesday against the A's. Cherish that moment, young man.