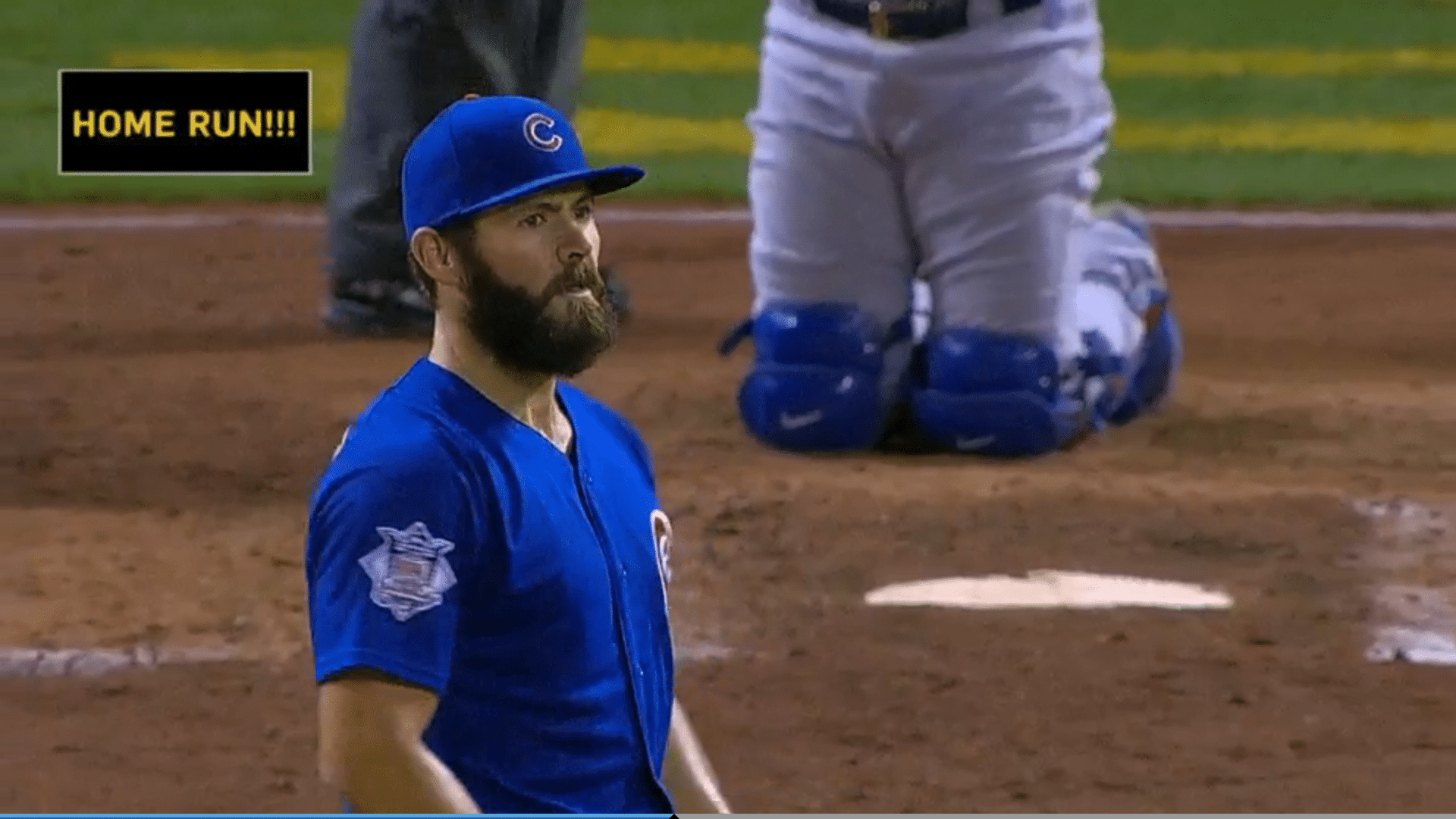 The Rundown: Bullpen Bails Hendricks Out, Cubs Kicking Tires on Giles, Plenty of Relief Options Available, Arietta Returns to Wrigley Mound
It was nice to see the Cubs pick up the series win last night, but I didn't like the way the game played out once the Nationals got to Kyle Hendricks. I think he threw 20 consecutive sinkers at one point, which seems unfathomable to me. But the bullpen bailed him out, a win is a win no matter how you get it, and the 6-5 victory in Washington last night put the first place Cubs at 10 games above .500 on the season.
I worry that Joe Maddon is going to overuse Steve Cishek, who is on pace for 77 appearances this season. Cishek threw 27 pitches last night in recording a seven-out save and I hope Maddon gives him a game or two rest.  Make no mistake, the Cubs will go their bullpen tonight because Yu Darvish throws too many pitches to complete a game. Cishek needs to be off limits though.
Rumors are being floated that the Cubs are reportedly interested in Blue Jays closer Ken Giles and the feedback on social media has been a lot more negative than I expected. I just don't get it. He would instantly be the best reliever on the team, and what a back end the Cubs would have once Pedro Strop returns and if/when Brandon Morrow is healthy enough to pitch. Giles has gotten off to a great start this year, recording eight saves for the Blue Jays with a 1.47 ERA, a 1.58 FIP, and a K-rate of 13.75 per 9 innings. He's had his share of blown saves in his career, but he represents exactly what this team needs: a genuine, lock-down closer.
Speaking of closers, I wouldn't get too excited about the online chatter regarding the Cubs' interest in Craig Kimbrel. Of course they're interested. Most teams should be. But even on a prorated salary and with no draft pick compensation tied to him starting next month, I don't see Theo Epstein getting into a bidding war for Kimbrel's services. The club probably deems extending their current players a higher priority, and they still have enough depth to acquire a decent bullpen piece before the trade deadline. If I had to handicap it, I'd say the Phillies and Braves are the frontrunners.
Relief pitchers that may be available in trade include Giles, Kelvin Herrera and Alex Colome of the White Sox, Will Smith of the Giants, Shane Greene of the Tigers, José Leclerc of the Rangers, Mychal Givens of the Orioles, and anybody on the Marlins or Nationals. Kirby Yates of the Padres may be available, but I would think the Friars would rather hold on to him through their synthesis from pretender to perennial contender.
They'd never trade him, but if the Cubs could somehow convince the Rays to part with Emilio Pagan, it would be a minor coup. That guy is positively lethal.
Cubs News & Notes
How About That!
Dodgers lefty Hyun-Jin Ryu extended his current scoreless innings streak to 31. He hasn't been scored on since his May 1 start against the Giants. The MLB record belongs to fellow Dodger Orel Hershiser, who threw 59 straight scoreless innings in 1988. On the year, Ryu has 59 strikeouts against just four walks.
The Mets may soon be making a decision on the future of manager Mickey Callaway, though he appears to be "safe for now."
Marlins' starter Sandy Alcantara threw a "Maddux" against the Mets yesterday.
Astros All-Star outfielder George Springer will miss today's game and is day-to-day with lower back stiffness, manager AJ Hinch said after Sunday's 4-3 loss to the Red Sox.
Despite losing yesterday, the Astros are baseball's hottest team and the class of the American League right now. The loss snapped a 10-game winning streak.
Braves veteran first baseman Freddie Freeman hit a solo shot off the Brewers' Brandon Woodruff yesterday which was the 200th home run of his career. Freeman has now homered in four straight games for the first time in his career.
The White Sox optioned outfielder Nicky Delmonico to Triple-A Charlotte and are expected to activate rookie Eloy Jimenez from the injured list today.
Sunday's Three Stars
Shane Bieber – The Indians righty threw a complete game shutout, allowing just five hits with no walks and 15 strikeouts.
Sandy Alcantara – The Marlins ace needed just 89 pitches to breeze to a two-hit shutout over the Mets. Alcantara notched seven strikeouts and allowed just a single walk.
Edwin Encarnación & Daniel Vogelbach – Seattle's' Bash Brothers were a combined 5-for-7 with two home runs and four RBI as the Mariners slapped the Twins 7-4. Each has 13 long flies on the season.
Not a Star
The Nationals' mid-game President's Race provided a slight twist as the presidents relayed to members of the ESPN broadcast booth in a steeplechase format. At last check early this morning, Alex Rodriguez still hadn't completed the race.
Extra Innings
Diamilette Quiles became the first woman to play in the Superior Double-A League in Puerto Rico, the top league in the Puerto Rico Baseball Federation, when she took the field for the Utuado Mountaineers against San Sebastian in the first game of a doubleheader Sunday. Quiles has been part of two Women's Baseball World Cups as a member of the Puerto Rico women's national team.
They Said It
"[Cishek] is the first guy in line at Dairy Queen. That is above and beyond. I was planning on two innings, but then he had to go (get) an extra out." – Joe Maddon
"Jokingly, I told [Maddon] I could go four innings. Good thing that didn't happen." – Steve Cishek
"I don't know, sometimes [Maddon] has to remind people how smart he is and how much he pays attention to the game." – Sean Dollittle
"I'm really happy and really satisfied with what happened. I never expected this, and it's been great experience. I feel very proud to be the first one. I'm really grateful for the opportunity." – Diamilette Quiles
Monday Walk Up Song
The Man Who Sold The World by Nirvana – I still find it interesting that Theo Epstein gave up on Arietta in order to pursue Darvish. I know it didn't play out exactly that way, but that's basically the net transaction. Time will tell us if it will pay off. This is a great cover of a David Bowie song that really captured its full essence in the band's Unplugged performance for MTV.