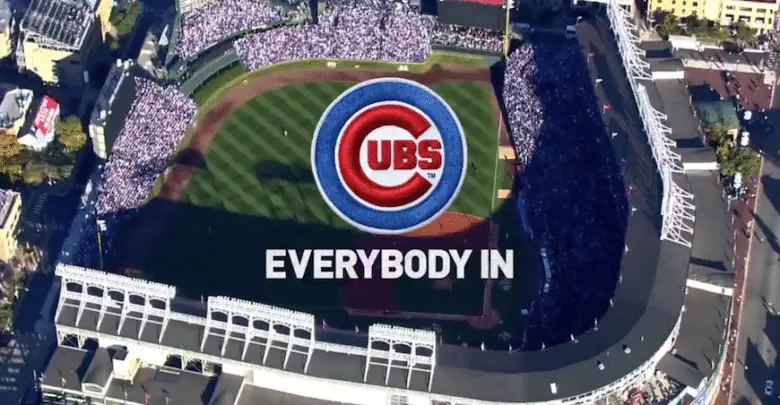 Report: Cubs Considering Sportsbook, Betting Kiosks at Wrigley
According to an ESPN report, the Cubs are considering opening sportsbooks in and around Wrigley Field, as well as adding betting windows and automated kiosks to the ballpark. This is all still in the exploratory stages, of course, since Illinois just passed SB 690 to legalize sports gambling on June 2.
Under the legislation, which was supported by MLB, the NBA and multiple team owners, sports facilities with seating capacity greater than 17,000 could apply for a license to offer sports betting inside or within a five-block radius of the venues.
This isn't just about the Cubs, other Chicago sports teams are considering it as well. But given baseball's rich history of hard-line intolerance when it comes to gambling, especially where the city of Chicago is concerned, you can imagine why this is a big deal. And there's a lot that would have to be worked out at the MLB level before the Cubs could host gambling at Wrigley.
Of course, MLB already entered into an arrangement to make MGM Resorts International the league's first official gaming and entertainment partner. As part of that partnership, all daily lineups must pass through the commissioner's office and then to the bookmakers prior to being made public. So you can bet — pun fully intended — that if Rob Manfred can leverage a cut of the ballpark action, it'll happen.
All I know is that if they do get approval, the Cubs should find a direct descendant of Judge Kenesaw Mountain Landis to place the first bet. Or maybe Pete Rose. Whatever would draw the biggest crowd and generate the most revenue, I guess.
I'm pretty agnostic to the whole idea, though I would imagine many of you have stronger opinions one way or the other. Have at it below if you so choose.
Ed. note: I failed to mention at post time that the Cubs have already taken a baby step toward outright gambling at the ballpark with the expansion of the 50/50 raffle to include online ticket sales. Per their official press release:
Cubs fans can win big while giving back to the Chicago community with the expansion of the Cubs Charities 50/50 Raffle program. There will now be two ways fans can purchase tickets for the Cubs Charities 50/50 Raffle – inside the ballpark and online.

Starting Tuesday, June 18, fans will have the opportunity to purchase Cubs Charities 50/50 Raffle tickets online by visiting www.cubs.com/raffle. The winning ticket will receive half of the net proceeds from the game's raffle ticket sales, and the other half will benefit Cubs Charities.

In accordance with state and local law, online Cubs Charities 50/50 Raffle tickets will only be available for purchase in the Chicago city limits. Raffle tickets will be available approximately two hours before the start of each Cubs home game this season.