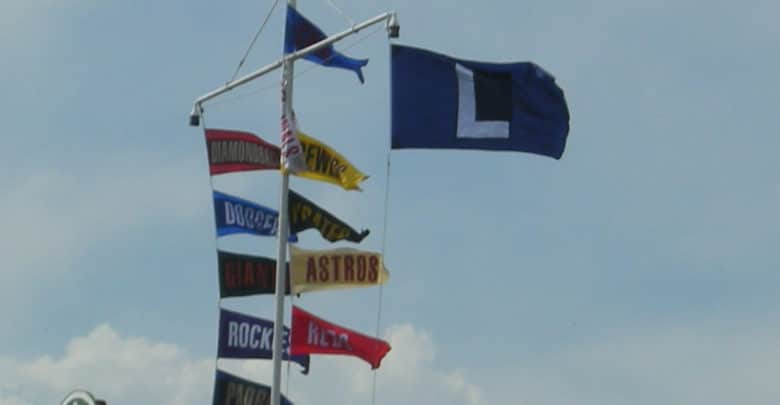 Chicago Cubs Score and Recap (6/28/19): Reds 6, Cubs 3 — Cubs Lose Cole Hamels, Then Game
With the exception of a minor outburst in the 7th inning, Cubs fans could have turned off their tubes as soon as Cole Hamels walked back into the dugout with a left oblique strain before the bottom of the 2nd even started. Sloppy play, anemic offense, and poor long relief all contributed to the 6-3 loss at the hands of the Reds and starter Sonny Gray.
Gray, who looked like Cy Young against the Cubs for most of his outing, finally stumbled a bit in the 7th. But by that time, it was too little and too late for the Cubs to make any kind of real comeback.
The Reds got on the board early in this one as Joey Votto, who went 4-for-4 on the night, scored on a forceout in the first inning. Phillip Ervin then greeted the first pitch Mike Montgomery threw — after taking over for the injured Hamels — with a bang to make it 2-0 Reds.
The Reds would add four more to their total in the 4th, as Nick Senzel doubled in a pair, Votto singled in a run, and Jose Iglesias hit a sac fly to bring in another. Down 6-0 in the 7th and looking totally befuddled, the Cubs did manage to string together a couple of good at-bats to make things at least a little bit interesting for the last couple innings.
Javy Báez got things started with a swinging bunt single and then tagged to second on a ball Willson Contreras just missed and ended up hitting to the track in center. Jason Heyward launched his 12th home run of the year into the right field bleachers the Cubs added another run on an Addison Russell triple and Albert Almora Jr. sac fly.
Unfortunately, that's as close as the Cubs got in this one, and anyone who did turn off their TV early didn't miss a whole lot. (Box Score)
Why the Cubs Lost
Pick your poison: They lost their starting pitcher in the 2nd inning and had zero runs outside of the 7th inning.
Key Moment
It generally doesn't set a good tone when your starting pitcher is striding right back to the dugout in the middle of his warmups for his second inning of work.
Stats That Matter
Hamels went just one inning in this one after going seven or more in his five other June starts.
The Cubs are 0-6 over their past 12 games when Russell starts. They're 5-1 when he doesn't. Things that make you go hmmmm…
Montgomery, better known as the guy who got the last out of the 2016 World Series, looks, well…not so good. He threw 2.1 innings in relief of Hamels and gave up 6 hits, 3 walks, and 5 earned runs.
Don't look now, but in his last 7.1 IP, Brad Brach has given up only one run with 11 strikeouts and only 2 walks.
Bottom Line
The Cubs were anemic on offense again tonight with the exception of the 7th inning.  They're going to need to work some better at-bats and put some runs on the board against a really good pitcher Saturday.
On Deck
Game two of this three-game set in Cincinnati is Saturday afternoon at 3:10 CT. Cubs southpaw José Quintana takes on Reds right-hander Luis Castillo in a game that will be televised on ABC-7 while 670 The Score carries the radio call.