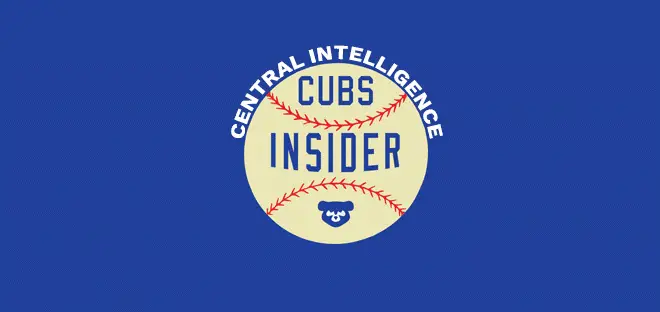 Central Intelligence: A Look Around the Division for Week of June 23
The All-Star starters have been announced and we are just one week away from the break. Not much of a change in the standings this week, but here's a look:
Chicago Cubs
The Cubs continue to cling to a first-place lead and are 45-38 heading into Sunday's games.
Willson Contreras and Javy Báez are starting the All-Star game for the second straight season. Baez is doing it at two positions, as he will start at shortstop after being the starting second baseman last season. Anthony Rizzo was a finalist at first base, but lost to Freddie Freeman.
Cole Hamels went to the injured list with a strained oblique. That makes two starters for the Cubs out with an injury, not good news for a team that's already fairly thin on pitching depth.
Craig Kimbrel finally made his Cubs debut on Thursday against the Braves. He worked around a double and a walk to record his first save in a Chicago uniform. Kimbrel's 334 saves are the most among active pitchers.
Jason Heyward cracked his 14th home run in a win Saturday. That is his highest total since joining the Cubs and we haven't reached the break yet.
Milwaukee Brewers
The Brewers are 44-39 after a 3-3 week and still sit a game behind the Cubs in the Central.
Christian Yelich will start the All-Star Game and make his second straight appearance. The reigning MVP looks well on his way to another award, boasting a .330/.422/.709 slash line, and he leads the majors with 29 home runs. Yelich will also compete in the Home Run Derby.
Another shakeup on Milwaukee's infield happened late this week, as Tyler Saladino and top prospect Keston Hiura were called up to the majors. Travis Shaw was sent down and Hernán Pérez was designated for assignment as corresponding moves.
After fighting so hard to get back from Tommy John surgery, Jimmy Nelson is back on the disabled list with a right elbow issue and Corbin Burnes was recalled
St. Louis Cardinals
The Cardinals have fallen below .500, at 40-41. They are in the midst of a five-game losing streak and had a winless week.
Marcell Ozuna went to the injured list with fractures in his fingers and Tyler O'Neill and Lane Thomas were recalled from Memphis.
Paul Goldschmidt has not been the player St. Louis thought they were getting. He only has 14 home runs, which is a low total by his standards, a .742 OPS, and is just 7 for his last 54. They extended Goldschmidt's contract by five years during spring training.
An already weak bullpen received some devastating news this week. Jordan Hicks, the 22-year-old flamethrowing closer, tore his UCL and will be out for the rest of the season.
Pittsburgh Pirates
A 4-2 week has the Bucs creeping back toward .500 at 39-42.
Kevin Newman has done a complete 180 on his season. Saturday marked his 19th straight game with a hit, setting a new best for the longest hitting streak in the majors this year. The previous best? Yelich at 18 games.
Josh Bell also lost the NL All-Star vote at first base, but he will still compete in the Home Run Derby.
The Pirates visited Houston during the week and it was a homecoming for Joe Musgrove, won the World Series with the Astros in 2017 and then was promptly traded to the Pirates for Gerrit Cole. Musgrove shut his team out through six innings in a 10-0 Pirates win.
Cincinnati Reds
Back in last place, the Reds had a 1-4 week and are 37-43, 6.5 back of first in the division. That's all that separates the teams. This will be a tight one until the end.
Scooter Gennett made his season debut this weekend vs the Cubs and recorded his first hit of the season, a single, in the game on Friday.
Joey Votto is back to being Joey Votto. Over his past seven games, Votto is hitting .407/.484/.667, and over his past 15 he is slashing .347/.458/.612 while hitting .360 over his past 30 games. When he gets going, he is almost impossible to slow down.
There was a bit of a dustup in Saturday's game against the Cubs. With the score at 5-0 in the 8th inning, Pedro Strop hit Yasiel Puig with a pitch in a clear pitch-around at-bat. Puig thought Strop threw at him and the benches emptied. There were no punches thrown or ejections, however.