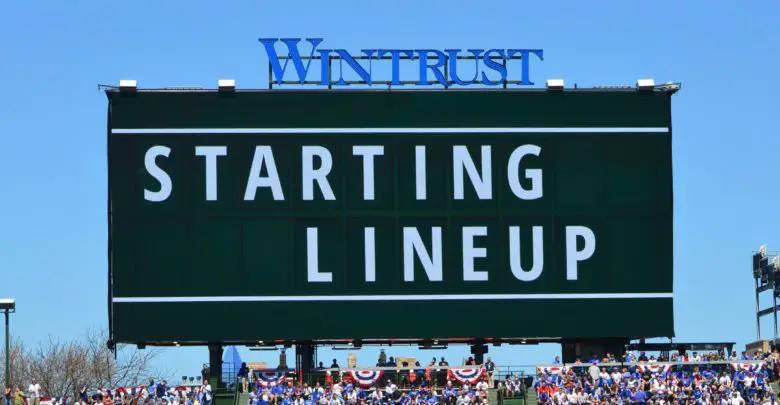 Chicago Cubs Lineup (7/2/19): Schwarber Leads Off, Almora in CF, Hendricks Returns from IL
Kyle Schwarber leads off in left, Kris Bryant is at third, Anthony Rizzo is at first, and Javy Bàez cleans up at short as the Cubs look to rebound from whatever that was last night. Willson Contreras is behind the plate, Jason Heyward is in right, Albert Almora Jr. is in center, and Addison Russell plays second.
David Bote apparently broke one of Joe Maddon's favorite bottles of wine or kicked the manager's dog, because he's out of the starting lineup for the fifth time in six games. He's gotten pinch-hit opportunities and has been used as a late replacement while battling a slump, but it's at least mildly odd that he's been utilized so little over the last week.
Joe Musgrove sounds like a one-hit country wonder who opted to return to baseball after failing to make a go of it in Nashville. Opposing batters haven't had trouble recording hits against him, though the burly righty has limited scoring to a great degree. Well, when he's not giving up tons of runs at a time. Musgrove is a boom-or-bust pitcher who has given up five or more runs nearly as many times (5) as he's shut out opponents (6).
For instance, Musgrove gave up nine hits to the Astros in his last start, but allowed no runs to cross in six innings. That's because he scattered the hits and didn't walk anyone while striking out five. He's not going to miss a ton of bats (7.35 K/9), so it's all about making contact count.
You'd think such a big dude — Ol' Joe goes 6-foot-5 and about a deuce and a half — would have a blazing fastball, but Musgrove's heater is a pedestrian 92-93 mph. His slider does all the heavy lifting, particularly against righties, and the curve and change have been legit factors against lefties.
He's also got a sinker and cutter, though neither has served as much more than sequence pitches to fill in gaps between his stronger offerings. As you might expect, the strength of his slider has allowed Musgrove to hold right-handed hitters largely at bat. Lefties, on the other hand, have posted an .820 OPS and .343 wOBA so far.
Cubs righties need to remain vigilant against the slider because it'll sweep out of the zone and can can result in walks. Then the lefties can mash those runners home, or so goes my foolproof plan.
Kyle Hendricks is making his return from the IL tonight and he'll probably be on a limited pitch count as a result. That's really no big deal since the Cubs haven't already seen one veteran starter leave after an inning of work this past weekend while a rookie was shelled over less than three innings last night. So, you know, zero pressure on Hendricks to be efficient.
Hendricks has held Pirates slugger Josh Bell to a .535 OPS over 17 at-bats, at trend I'm willing to guarantee hold up tonight. Unless Bell busts out this game, which we're just not even going to think about.
First pitch from PNC Park is at 6:05pm CT on NBC Sports Chicago and 670 The Score. Maybe this time it'll be worth watching past the 5th inning.
Here is tonight's #Cubs starting lineup.

Stream on @NBCSChicago: https://t.co/rGCuW1XI7C pic.twitter.com/PVgQDFa9yN

— Chicago Cubs (@Cubs) July 2, 2019