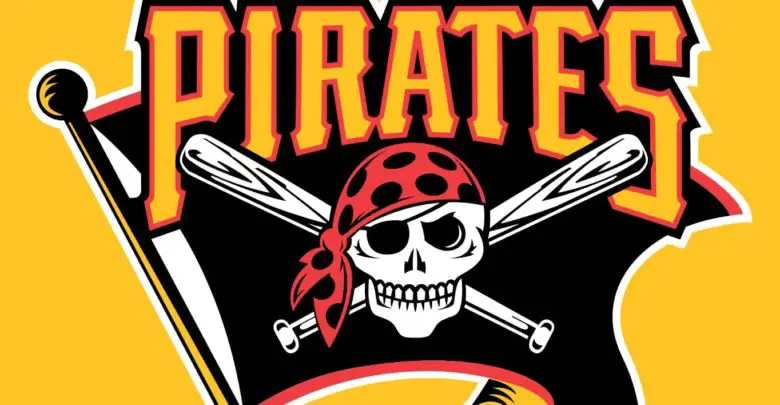 Cubs @ Pirates Series Review: Cubs Drop Three of Four against Bucs, Pull into First Place Tie Anyway
If you knew going in this week's series against the Pirates at PNC Park that the Cubs were going to drop three of four and that they would drop the first three by a combined score of 29-11 and that Craig Kimbrel would suffer his first blown save, I suspect that you wouldn't have had many happy feelings.
And now that that's precisely what happened, you're still entitled to have those unhappy feelings. But in a turn of fate befitting an NL Central that has been either expectedly competitive or unexpectedly bad depending on the generosity of your prose, the Cubs managed to gain a game and pull into a first place tie by virtue of their series loss.
Which isn't to say this wasn't an extremely frustrating series, because it certainly was. In many ways, the trio of games to start the series represented the low point of the Cubs' season to this point. Theo Epstein essentially said as much in opining about the team's recent play, saying quite bluntly that change could be coming if the team doesn't find a way to produce with the existing talent.
Thursday's relatively stress-free victory didn't completely lift the dark cloud that seemed to hovering around the team, though it brought a few rays of sunshine. Those losses managed to sum up in quite tidy fashion the ways the Cubs have struggled this year: a blowout loss, a fake comeback, uncompetitive at-bats, and fundamental miscues that made you want to bang your head into a wall. We'll dig a bit more into one of those miscues later on, I bet you know which one.
With all that said, the Cubs are back where they started on July 1: in first place. During the heights of their hot streak, folks were falling over themselves to compare the group to the 2016 Cubs, a 103-win juggernaut that, in case you forgot as so many have, won the World Series.
But with the team having a realistic shot to win the division with a win total in the mid-80's, maybe it's time to start wondering how this team compares to the 2007 version. Would somebody check if Mark DeRosa can still play second?
Results
Key moments
Let's start with the bad, because ultimately losing three of four is going to carry a lot of it. Addison Russell's 9th-inning blunder in the third game of the series is the play that might as well define the struggles of the 2019 Cubs to this point.
With runners are second and third and the Cubs still up by a run, Kimbrel was pitching to Adam Frazier. The infield was playing back, as Joe Maddon explained later, to ensure that the Cubs would be able to get take a sure out even at the expense of a run. Russell had other ideas.
Despite Maddon's postgame comments explaining the reasoning for the team's positioning, Russell defended himself, explaining that he didn't regret the decision and was "thinking home before the play even developed."
I'll spare you an essay on all that is wrong with this play and his explanation of it (though such a post can be found elsewhere on Cubs Insider!), but that play and attitude is just not acceptable. If the team wants to focus on production and accountability, this seems like as good a place to start as any.
On to the other games. Actually, how about we just do Thursday? Monday and Tuesday's games were ugly, filled with fake rallies, inept offense, and poor pitching performances. There, you're caught up.
Thursday was fun and I'll spare you all the highlights since we're already running a little longer than normal, but there sure were some great moments. José Quintana was excellent and gave the Cubs exactly what they needed, but most of the excitement came on offense.
Where else to focus but the first career start for Robel Garcia? Perhaps getting the nod at second base because of the Russell situation described above, Garcia had the debut of his dreams on Thursday. He tripled for his first hit, popped his first homer, and fell just a double short of the cycle.
At least for a day, Garcia brought the kind of spark that the team had lacked of late. Given his meteoric rise from obscurity to the majors, I think it's fair to wonder exactly how his success will translate long-term, but there's no reason at all for the Cubs not to ride the hot hand and see where it takes them.
And as long as he is up, we might get more celebrations featuring fellow Italian National Team member Anthony Rizzo. And that's gotta be worth something, right?
It's here and it's perfect. pic.twitter.com/qLMJEd6pgo

— Chicago Cubs (@Cubs) July 4, 2019
The other big moment from Thursday's win was Joe Maddon's ejection. Maddon got his money's worth in the kind of emotional explosion that you don't often see from the Cubs' cerebral skipper.
The video says it all. It'll be interesting to see how things go the next time the Pirates come to Wrigley.
Who's hot
After an extended cold streak that was likely fueled by an earlier heel injury, Javy Báez appears to be coming back into form. He recorded five hits in this series, including a home run, and is slashing .316/.339/.667 over his last 15 games.
Quintana had his second straight strong start after late June's clunker against the Mets. He pitched seven strong innings in Pittsburgh, recovering from a rocky start to the game to ultimately give up only three earned runs. Over his last two starts, the left-handler has pitched 13 innings, giving up only those three runs.
Who's cold
Despite the excellence of the celebration above, Rizzo is scuffling in a big way. He hasn't homered in his last 15 games and is slashing .231/.344/.346 in that time. As always, the walks are going to keep his on-base percentage at least passable, but the power has been missing for some time.
Kimbrel is clearly still on his way back from an extended offseason. The velocity is just a tick below where you want it to be and he hasn't had a clean inning as a Cub. It'd be unfair to blame Wednesday's loss on him, as some poor defensive plays contributed to the loss. Still, part of the closer's appeal is his ability to strike people out and avoid the possibility of such miscues, and that didn't really happen in this game or in his other appearance of the series.
Bottom line
Four of the NL Central's five teams were in action against each other over the past few days. In both series, the chasing team came out on top, with the Reds carrying their momentum from a series win against the Cubs into a series win against the Brewers. The enemy of my enemy is my friend, so let's all thank the Reds for at least today.
While this series in many ways represented a low point for the Cubs, they ended it right back where they started and have a whole lot of season in front of them. They have a chance to close out their first half on a strong note back in Chicago against the suddenly competent White Sox.
Let's go.