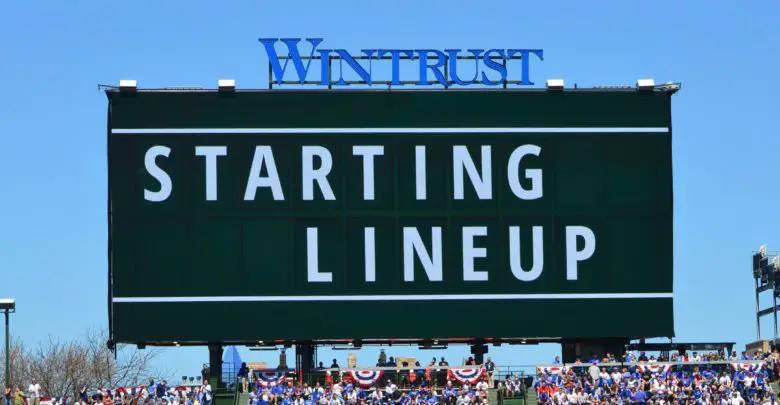 Chicago Cubs Lineup (7/6/19): KB in RF, Garcia DH, Bote at 3B, Lester Starts
Kyle Schwarber leads off, Javy Báez bats second at short, Kris Bryant bats third in right, and Anthony Rizzo cleans up. Willson Contreras is catching, Jason Heyward mans center, and Robel Garcia handles the DH duties while David Bote plays third and Addison Russell plays second.
Bryant batting this is something we saw in the Cubs' win at Pittsburgh and Garcia provided a jolt of energy by coming a double shy of the cycle. They've got a tough task ahead of them, but this is a lineup with serious punch.
Taking the bump for the Sox is Lucas Giolito, whose 11-2 record features a loss to the Cubs the last time these teams met. The big righty came into that game a winner in nine straight decisions and has allowed fewer earned runs (4) in his other five most recent starts than he did in that loss (6). He has really figured things out this season and he's still a week shy of his 25th birthday, so there's plenty of time for him to get even better.
The improvement has come from a few mechanical and approach changes this season, as his uptick in velocity is matched by across-the board improvements in his stat line. His 94 mph fastball has really played well and Giolito is throwing it much more after ditching a sinker that wasn't doing anything for him.
That makes his changeup even more of a weapon, and he's throwing that quite a bit more as well. Then he comes in with a slider that he uses to put righties away, occasionally mixing in a show-me curve that really just serves as a filler. The change, though, is just a nasty pitch that Giolito likes to use when batters get ahead in the count. That's happening less than ever before, since he throws first-pitch strikes 63% of the time.
Largely because of that offspeed pitch, Giolito has actually been much tougher on left-handed batters this season, holding them to a .506 OPS and .217 wOBA. Righties hadn't much better, heading into that last start against the Cubs, but the numbers have skewed northward just a bit. Still not great (.636, .282) but enough to hang hat on.
Giolito had given up at least three hits in each of his first 14 starts, but he's coming off of a one-hit effort against the division-leading Twins in which he walked none. He only struck out four, though, getting his outs via soft contact on the ground. Long story short, he can beat you in a lot of ways and the Cubs are going to have to take full advantage of anything they get.
Contreras homered twice when he saw Giolito at Wrigley, so perhaps an encore is in order. Bote also went deep and he's a guy can run into one at any given moment, which is a good strategy to employ against a pitcher like Giolito. You know he's gonna get his, just put some mashers in there and make the most of what you get.
Jon Lester will be going for the Cubs coming off of an okay effort in Cincy that followed an excellent start against the Braves. He hasn't been very consistent this season, but he was solid against the Sox when he and Giolito squared off last time and he's more than capable of shoving. He's also capable of losing the cutter and falling into extreme hittability.
First pitch from Guaranteed Rate is set for 6:15pm CT on FOX and 670 The Score.