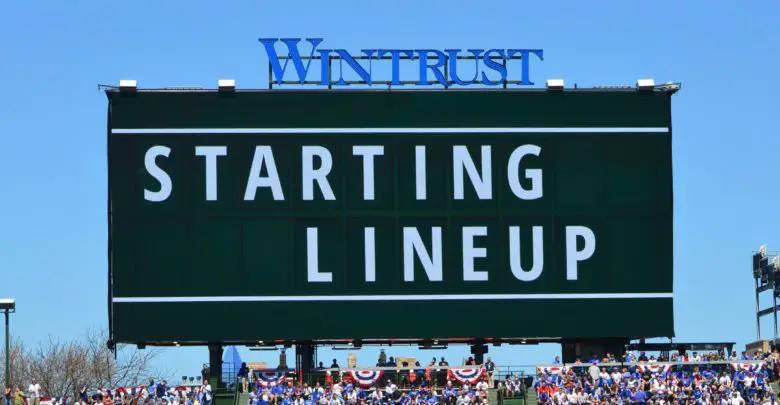 Chicago Cubs Lineup (7/7/19): Contreras at DH, Caratini Catching, Garcia at 2B, Hendricks Pitching
The Cubs are sticking with the same top of the order as we've seen recently, with Kyle Schwarber leading off in left, Javy Báez batting second at short, Kris Bryant batting third at third, and Anthony Rizzo cleaning up at first. Willson Contreras will DH in this one, followed by Jason Heyward in right, Victor Caratini behind the plate, Robel Garcia at second, and Albert Almora Jr. in center.
I have to tell you, folks, I like this one.
On the mound for the Sox is 32-year-old righty Iván Nova, whose 5.92 ERA is still significantly higher than his aggregate 4.17 from the previous three seasons even after shutting the Cubs down a couple weeks ago. This guy has not pitched well in a White Sox uniform and has given up at least three earned runs in seven of his last nine starts.
Nova has not struck out more than six batters in any game this season and he's only recorded as many as five K's in six starts, so he's not going to overpower the Cubs. Heck, he only registered one strikeout the last time he faced them. How they managed only one run on four hits remains one of the world's great mysteries.
Nova is very susceptible to the longball, though he tends to go in spurts when it comes to giving them up. The Cubs scored their lone run on a Schwarber bomb and Nova has allowed 19 dingers in all, so they should be able to get to him this time. He's actually done a decent job of keeping the ball on the ground and limiting massive amounts of hard contact, but the .352 BABIP against him says batted balls are finding holes.
You'd think a dude who goes 6-foot-5 and about a deuce and a half would have a big fastball, but Nova's sinker sits around 92-93 and doesn't have much life. He's got a curve, change, slider, and four-seam as well, none of which are scary pitches. The sinker has value when he keeps it down and gets grounders, but he can't just keep throwing the same pitch over and over.
The Cubs should have been able to get to Nova the last time out, but they ended up working over Lucas Giolito. And after pounding the Sox ace last night, there's at least some weird sense that they'll falter against Nova again. But coming out and taking care of business would really close the first half on a high note and send the Cubs into the break with a much better outlook than they had this past Wednesday.
First pitch is at 1:10pm CT on NBC Sports Chicago (Cubs) and WGN (Sox), with 670 The Score on the Cubs call and WGN 720 on the Sox. It's heretical to even say it, but the Sox do have an excellent television broadcast that it might behoove you to listen to. Len and JD are great, but sometimes you can get different insight and new angles from listening to the other team's call.
Here is today's #Cubs lineup against the White Sox. #EverybodyIn

Stream on @NBCSChicago: https://t.co/rGCuW1XI7C pic.twitter.com/0Beknez176

— Chicago Cubs (@Cubs) July 7, 2019