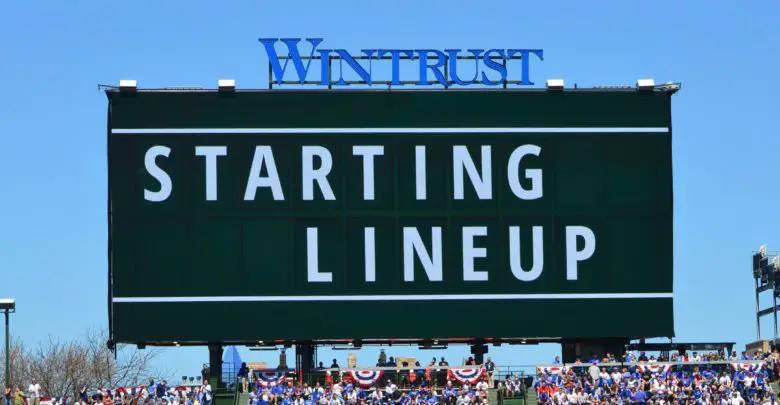 Chicago Cubs Lineup (7/12/19): Schwarber Leads Off, Caratini Catching, Garcia at 2B, Darvish Facing Pirates
Kyle Schwarber is leading off the second half of the season in left, Javy Báez is at short, Kris Bryant is at third, and Anthony Rizzo cleans up at first. Victor Caratini getting the start behind the dish in the first game back is a little bit odd, but he's pretty much served as Yu Darvish's caddie this season and Willson Contreras got less of a break as the NL's starting catcher in the All-Star Game.
There's also the matter of a potential meat coma for Contreras, who appears to have made time to enjoy himself earlier this week.
Jason Heyward is in right, slugging surprise Robel Garcia gets the start at second, and Albert Almora Jr. is in center to round things out.
They'll be facing Chris Archer for the second time in a little over a week and hoping for a repeat performance of that July 3 meeting. Or maybe more, as the struggling righty isn't pitching anything like the ace prospect Cubs fans once lamented trading away to the Rays. With a 5.49 ERA and 5.91 FIP that includes a pair of homers and three runs allowed over five innings last week, Archer needs to make some changes.
"[S]lugging percentage on my two-seamer was extremely high," Archer recently told Jason Mackey of the Pittsburgh Post-Gazette. "One way to eliminate the damage is just to not throw the pitch that has the most damage. It's not a complex thing. It was just getting banged. I got rid of it."
He scrapped the sinker starting with his June 22 start and plans to work more with the slider, which comprised 41% of his offerings against the Cubs. Of note, Archer threw his signature breaking ball harder in that game than he ever had before (90.7 mph), and it was only the sixth time in his career he's averaged over 90 mph with it.
It didn't really work very well for him the last time, but you can't completely dismiss a pitcher of Archer's pedigree. And with extra rest, maybe he'll come out sharper than what we saw last time out. He's going to get his strikeouts, that much is a given, so the Cubs just need to make sure they work the walks he's allowing at a very high rate (4.69 BB/9).
Darvish is going for the home team in his first start after getting a no-decision against Archer that last time out. The beleaguered Cubs starter allowed two homers as well, the fourth time in five starts he's done that, but he struck out six with no walks. After posting a ghastly 8.10 BB/9 mark through eight starts, the righty has walked only five in his last five starts and is at 2.39 BB/9 over his last 10 starts.
Now it's a matter of throwing the right kinds of strikes, since he has tended to hang too many pitches. Darvish and Archer are actually really similar pitchers in that regard, so this one may come down to which of them makes the fewest mistakes. For a Cubs team that really needs to start the second half hot, let's hope Darvish is on point this afternoon.
First pitch from Wrigley is at 1:20pm CT on NBC Sports Chicago (MLB Network for out-of-market viewers) and 670 The Score.
Here is today's #Cubs starting lineup. #EverybodyIn

Stream on @NBCSChicago: https://t.co/rGCuW1XI7C pic.twitter.com/zG7j9eR0Aq

— Chicago Cubs (@Cubs) July 12, 2019