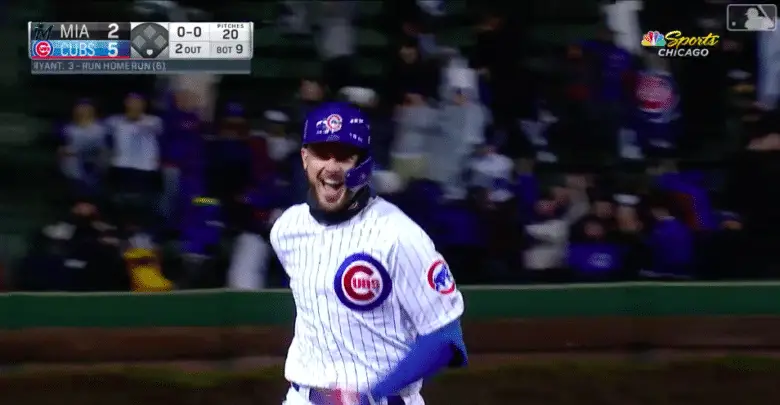 Kris Bryant Leads MLB in Going 1st to 3rd on Singles
No other player in baseball has gone first-to-third on singles more frequently than Kris Bryant. His elite baserunning skills have been evident since he entered the league, but they're even more important than ever for a team that has struggled get runners in scoring position and then push them across the plate.
Adam Eaton, Marcell Ozuna, and even Javy Báez — all of whom are noted as top-tier base runners — have fewer than the 14 first-to-third sprints Bryant has made in 2019. The only other player with as many is Xander Bogaerts of the Red Sox.
This video we made last year remains relevant pic.twitter.com/NIwYme5mLR

— Cubs Insider (@realcubsinsider) July 12, 2019
While Bryant ranks higher than only 78% of players according to pure sprint spreed, the slugger's success on the basepaths is about more than just pure athleticism. As his father and hitting coach Mike Bryant told Cubs Insider and the Cubs Related podcast, it's about remaining vigilant and being aware
"Kris's baserunning rating comes about because of instinct and how he was taught and how to have that internal time clock going on in your head every minute you're on the field," the elder Bryant said.
I know I don't need to remind you of this, but just look at him flying around the base paths in Game 7 of the 2016 World Series, which the Chicago Cubs won.
Kris Bryant is literally the best at going first-to-third.