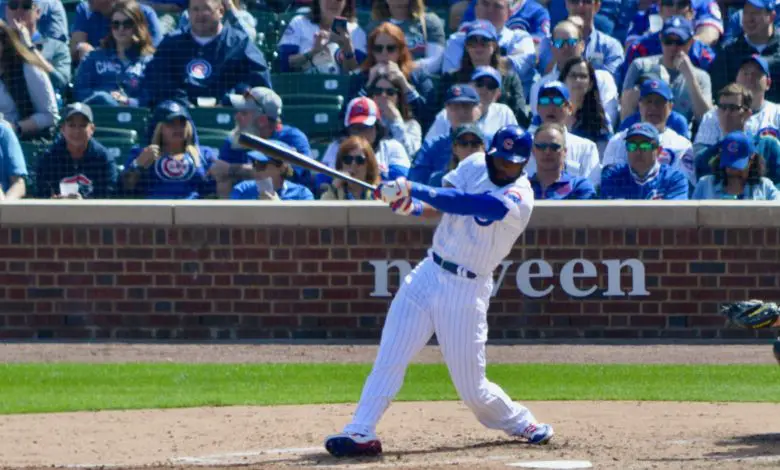 Jason Heyward's Success Against Shifts Integral to His Improved Offense
Over the last handful of seasons, defensive shifts have become commonplace in baseball. With the implementation of Statcast and other tracking systems, teams can predict with a great degree of certainty where a batter will hit the ball based upon years of data and analysis.
The 2018 season saw 31,942 shifts — defined by three or more infielders on the same side of second base — over the entirety of the campaign, increasing from just over 22,000 in 2017. But already in 2019, year five for Statcast, we have seen roughly 27,000 shifts across the league.
Roughly two-thirds of those have come against left-handed hitters, a troubling fact for a team that employs sluggers like Anthony Rizzo, Kyle Schwarber, and Jason Heyward. While Rizzo has previously shown the ability to beat the shift, Heyward hasn't always been so capable. With a career groundball rate over 50% and a pull rate that clears 40%, stacking the right side with defenders has been a simple formula to get Heyward out.
Even though he only batted against a shift 18.6% of the time in 2018, that was a big increase from 6.3% the year prior. Not that opponents needed to shift Heyward all that often given his overall offensive production and a propensity to beat the ball on the ground to second base with maddening frequency.
But Heyward's numbers have improved season-to-season and have taken a big jump here in 2019. Since 2016, his OPS has increased almost 200 points, culminating in an .826 mark through 89 games this season. That would be the second-highest of Heyward's career if it holds, as would his .470 slugging percentage.
While his groundball rate is holding steady around 47%, the veteran is trading pop-ups for solid fly balls and line drives. On pace to rival a career-high in home runs, Heyward's renewed ability to lift the ball is helping him kick that pesky habit of keeping the second baseman busy. And he's not just hitting it in the air more often, he's spraying it to all fields.
In the two previous seasons, Heyward's pull rates of 40-44% resulted in far too many weak grounders to the right side. This season, however, that number has dropped to just under 35% while his up-the-middle rate has jumped to 42.4%. That shift in batted-ball profile has helped him beat the actual shift on the diamond that he's facing more than ever.
Heyward has been shifted against on 42.7% of his plate appearances, by far the highest amount of his career. Rather than allow that to define him, Heyward has spun it into a positive, turning in a .368 wOBA against the shift that is 36 points higher than when facing a straight-up defensive alignment.
Staying up the middle and using the opposite field has been a calling card for this Cubs team in 2019, and that includes Heyward. On track to have his best offensive campaign as a Cub, this all-fields approach is a major contributor to his turnaround at the dish.