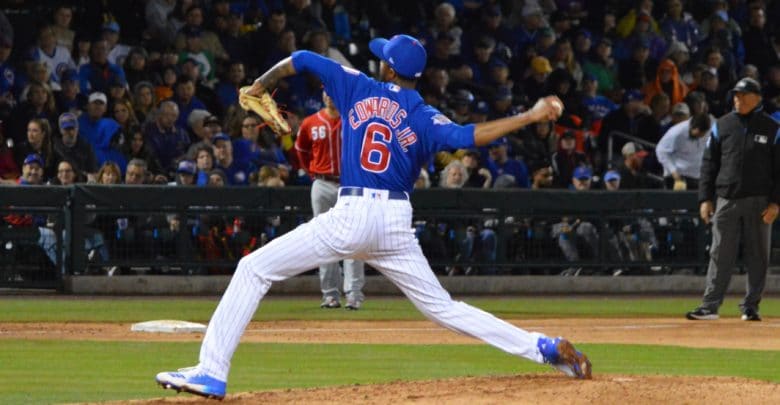 Carl Edwards Jr. Activated from IL, Randy Rosario Optioned to AAA
Carl Edwards Jr. has been activated from the 10-day IL after missing more than a month with a left thoracic strain (back muscle), rejoining a bullpen that has remained something of an adventure even after the addition of Craig Kimbrel. Edwards hasn't been without his own struggles, most notably the whole illegal delivery snafu that led to his demotion in April.
He did not allow an earned run over four rehab appearances for Triple-A Iowa and gave up only three hits and two walks while striking out five in 3.1 innings. That scoreless streak actually extends back to his last five outings for Chicago, over which he allowed no hits while striking out five and walking two. If he can continue that kind of performance, Edwards will really shore up the back end of that 'pen.
In a corresponding move, Randy Rosario was optioned back to Triple-A. We're still awaiting word on the fate of lefty reliever Xavier Cedeño, whose rehab stint with Iowa came to a close Thursday. Unless the Cubs find another way to clear room for him, he'll have to be DFA'd or be otherwise manipulated.