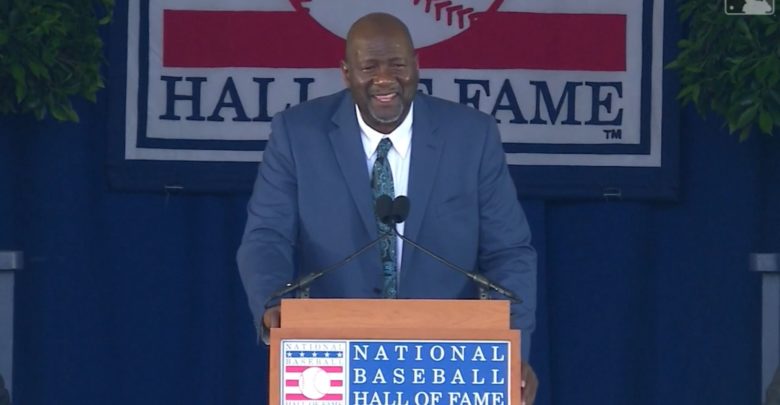 Watch: Big Lee Smith Delivers Hall of Fame Speech
Big Lee Smith didn't quite spend half of his career in Chicago and he actually recorded his highest single-season saves totals with St. Louis, but no one's doubting his Cubs credentials. He was a huge part of those 80's Cubs teams that defined a new generation of fans, particularly the '84 squad that earned a playoff berth for the first time since 1945.
In all, Smith pitched 18 seasons for the Cubs, Red Sox, Cardinals, Yankees, Orioles, Angels, Reds and Expos. He made the All-Star team seven times, twice with the Cubs, and led his league in saves four times while surpassing the 30-save mark 10 times. Smith's 478 saves stood as the all-time high from the time he retired in 1993 until Trevor Hoffman passed him in 2006.
If you missed his induction speech because the Hall has the infinite wisdom to schedule the ceremony on Sunday afternoon when several games are going on, you can watch it below. And if you switched away from whatever it was the Cubs were doing to check in on Big Lee, you can watch it again below.