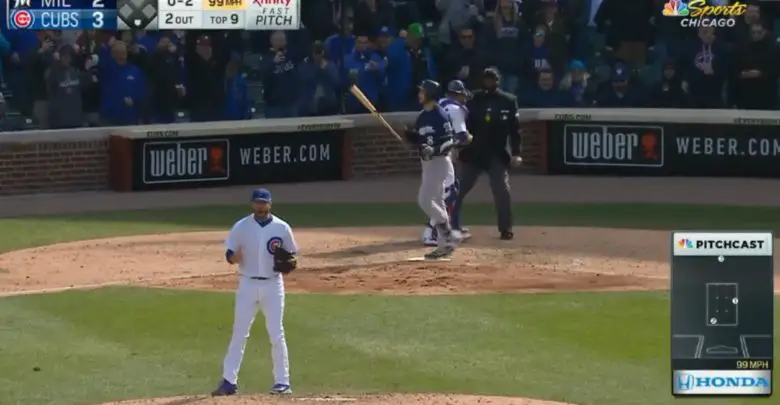 Brandon Morrow Could Still Be X-Factor Down the Stretch
Brandon Morrow looked like an elite closer, one worth a two-year, $21 million contract, at last year's All-Star break. Mere months after tossing 4.2 scoreless innings to help the Dodgers dispatch the Cubs in the NLCS, Morrow was setting a career high in saves with his new club.
The righty flamethrower had blown just two opportunities all season, racking up 22 saves with a 1.47 ERA and looking every bit as dominant as the numbers indicated. The clips of Morrow's 99 mph fastball moving almost like a breaking ball flooded Cubs twitter and made fans wonder whether he could be even better than Aroldis Chapman or Wade Davis.
Brandon Morrow, Unhittable 99mph Fastball. 😳 pic.twitter.com/gLu9P18wjM

— Rob Friedman (@PitchingNinja) May 24, 2018
Unfortunately, Morrow's damaged-goods reputation began began to show when he missed time in late June after injuring his back taking off his pants. The veteran had battled a variety of health problems throughout his career and the Cubs took a calculated risk by inking Morrow to be their primary closer.
Trouser trouble aside, Morrow looked suited for the role until the injury bug bit hard. Since locking down a save against the Padres on July 15 of last season, Morrow has been on the IL with what has been diagnosed as a stress reaction in his elbow. A surgery last winter to clean up the joint set Morrow back even further, and subsequent discomfort has kept him on the shelf.
Now, a little over a year later, he has begun throwing live bullpen sessions in Arizona. Slated for another session at some point in the coming days (fingers crossed), the idea Morrow could return this season has regained traction. Any positive news should be taken with extreme caution, since he has been shut down numerous times after progressing in his rehab and sports too extensive an injury history to take reports at face value.
That being said, it's fun to look at the possible bullpen situation if — or maybe that should be IF — Morrow makes his way back this season. Beginning with his replacement, Craig Kimbrel, and working backwards, the Cubs 'pen would look pretty stout with a little help. Kyle Ryan is throwing the ball well as the only left-hander in Joe Maddon's bullpen, while the duo of Steve Cishek and Brandon Kintzler are sporting sub-3.00 ERAs.
The inconsistent performance of that relief unit remains a major storyline for the time being, especially after Carl Edwards Jr. was demoted and Pedro Strop allowed three runs to the Giants, but there are areas where the group shines. The Cubs pace the NL with a 49.5% groundball rate from their relievers and have paired that with a 35.3% hard-contact rate that is third lowest in NL. Their left-on-base percentage (74.5%) is third best among NL teams.
There are also some very clear spots Morrow could help shore up, namely the 93.5 mph average fastball velocity and 8.59 K/9 that rank 14th in the league. In his limited action last season, Morrow's heater averaged 98.1 mph and he struck out 9.1 batters per nine innings. That helped him hold opposing batters to a .214 batting average while inducing grounders over half the time. If nothing else, Morrow could add much-needed velocity and big swing-and-miss potential to a staff that lacks both.
Just imagine this postseason bullpen: Cishek, Edwards, Kintzler, Ryan, Strop (should he find his true north again), Morrow, and Kimbrel. Toss in an additional left-handed reliever and that is a group opposing lineups should fear.