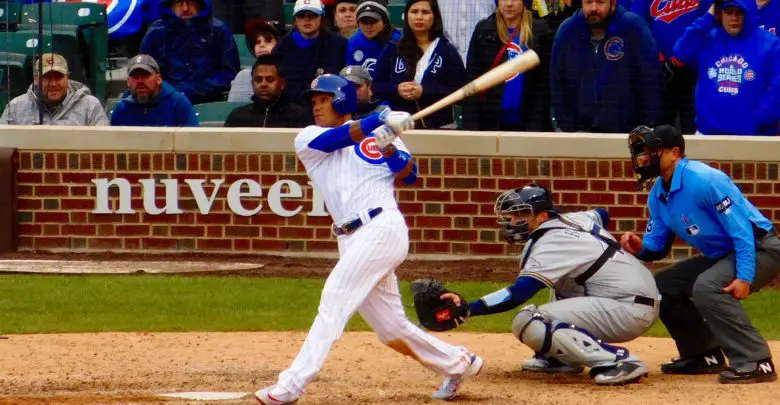 Demoting Addison Russell Just First Step Toward Creating Strongest Roster
The Cubs' decision to option Addison Russell to Triple-A is the first step toward creating the strongest MLB roster for the stretch run. In his fifth year with the team, Russell has not met his bosses' expectations for growth and development in terms of his on-field performance. Joe Maddon sounded exasperated when describing "constant" attempts to get through to the infielder on something as simple as paying attention.
"The conversations between he and I and also infield coaches and baserunning coaches, we've had these conversations," Maddon told 670 The Score. "We just need to get Addy to, it's more of a how do you go through the permutations mentally before the play occurs? How do you visualize in advance? That's what I'm really, really after is to get him to the point where he sees things before they occur, which would equal focus. That's where we're at."
The Cubs couldn't wait any longer for Russell to improve at the big-league level, so they sent him to Iowa to iron things out. But Russell wasn't the only issue. Like many of you, I was perplexed by the decision to bat Albert Almora Jr. fifth just as word of his presence among the worst offensive producers in the game spread like wildfire.
And those who stayed up late got to see Almora lifted for a pinch hitter in the 8th inning of a run-one game. That would be understandable given Almora's offensive struggles, except that he was replaced by Daniel Descalso, whose production this season has been even more anemic. That can't happen with a contending team, it just can't.
Now that Russell is heading to Iowa, the pressure will be placed even more squarely on Almora, Descalso, and David Bote, all of whom have been among the worst offensive producers in the league lately. Descalso's problems are apparent and the fact he's remained on the team this long is wild. Bote is being eaten alive by high fastballs and continues to make errors on routine plays. Almora has been worth -0.7 fWAR since June 2018. It's not acceptable.
This Cubs team has the foundational pieces to win a World Series this year. Kris Bryant, Anthony Rizzo, Javy Báez, and Willson Contreras are putting up career-best numbers this season, but supplementing them with below-replacement level players isn't going to cut it.
For now, it's good to see the front office taking another long-awaited step toward making good on their "production over talent" matra by Addison Russell. Now they just need to take a few more.