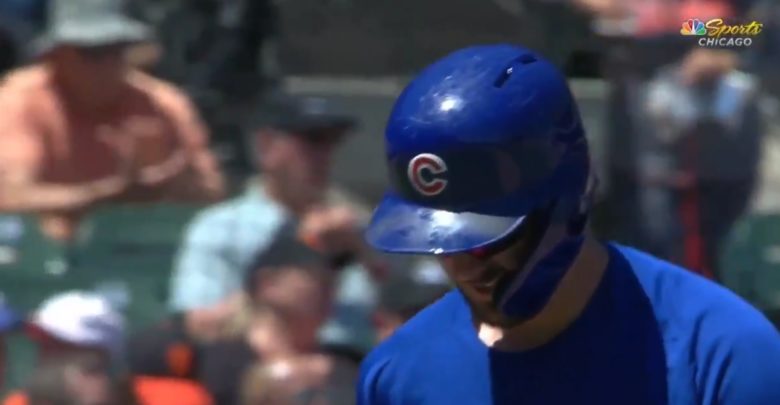 Maddon Says Bryant Has 'Little Bit of a Knee Thing'
Kris Bryant has been dealing with a sore right knee since the All-Star break, an issue he exacerbated in San Francisco. His numbers haven't been great since, particularly his strikeout rate, but he and the Cubs feel it's something he can play through. Not that the team has a great track record when it comes to being proactive with the 10-day IL for seemingly minor injuries.
Joe Maddon said prior to Sunday's series finale against the Brewers that Bryant "has a little bit of a knee thing going on," reiterating that the issue isn't serious and that Bryant could have played. But since the timing was good for a rest day, which I guess is to say they're happy with meatloaf, giving KB a chance to relax and get some additional treatment is better for the long run.
If this is an issue that really won't get worse by playing, Bryant should be able to get out of his recent slump soon enough. So let's just hope that's the case.