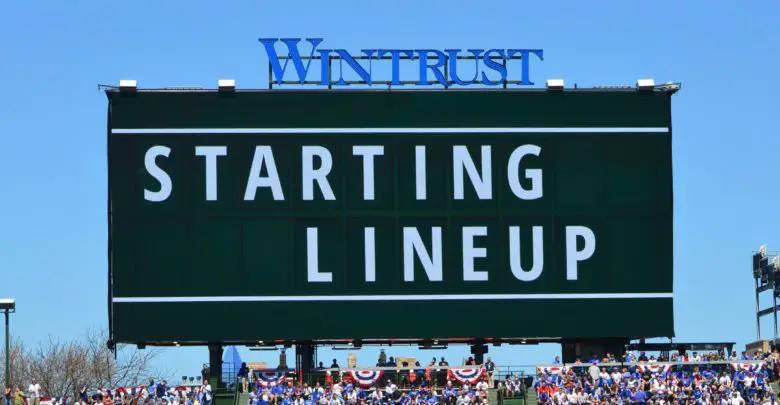 Chicago Cubs Lineup (8/9/19): Castellanos in RF, Happ at 2B, Schwarber in LF, Darvish Pitching
No change in the top five spots, other than Jason Heyward playing center and Nicholas Castellanos in right. Kris Bryant and Anthony Rizzo are at the corners of the infield, Javy Báez is at short, and Ian Happ is at second. Kyle Schwarber is in left while Victor Caratini rounds it out behind the plate.
This lineup straight slaps, boasting what is easily the best combo of 6/7 hitters in baseball. Happ and Schwarber have been unreal lately, giving the opposing pitcher no quarter, and that's in the bottom half of the order.
They'll be facing the infamous Trevor Bauer, whose most recent viral diaper-filling led to his departure from Cleveland as part of the deal that sent Yasiel Puig and others to the Indians. The man who lost to the Cubs twice in the 2016 World Series has not performed nearly as well in 2019 as he did last season, though his ERA is under 4.00 for the second time in his career.
The righty's velocity is higher than ever this season and he's sitting at 95 with the hard stuff, though the real key to his success is rooted in a repertoire that includes myriad variations of different pitches. FanGraphs recognizes a four-seam, curve, slider, cutter, changeup, and sinker, but it's nearly impossible to classify the different ways in which Bauer manipulates those offerings.
Given how mercurial he's been over the course of his career, it'll be interesting to see how Bauer adjusts to being banished to an also-ran. He was less than great in his first Reds start, allowing three earned runs on seven hits over 4.2 innings, and that was his second consecutive bad outing. Is that the start of a trend or an aberration that signals a huge bounceback game?
Yu Darvish is no stranger to resurgence in his own right, having coming around from an awful go of it early in the season to pitch like the ace the Cubs had been hoping for since they signed him. Darvish is displaying much better command of his fastball, getting ahead in counts and using an array of breaking and offspeed stuff to get strikeouts.
While their behavior differs greatly, Darvish and Bauer are similar in terms of their broad pitch mixes and affinity for interacting with the public via social media. Both have the ability to either dominate or implode as well, so there's all kinds of intrigue in this one. Best-case scenario, Darvish will shut the Reds down and Bauer will end up throwing a ball into the bleachers.
First pitch is set for 6:10pm CT on NBC Sports Chicago and 670 The Score.
Here is tonight's #Cubs starting lineup. #EverybodyIn

Stream on @NBCSChicago: https://t.co/rGCuW1XI7C pic.twitter.com/6ebY8f57Jp

— Chicago Cubs (@Cubs) August 9, 2019