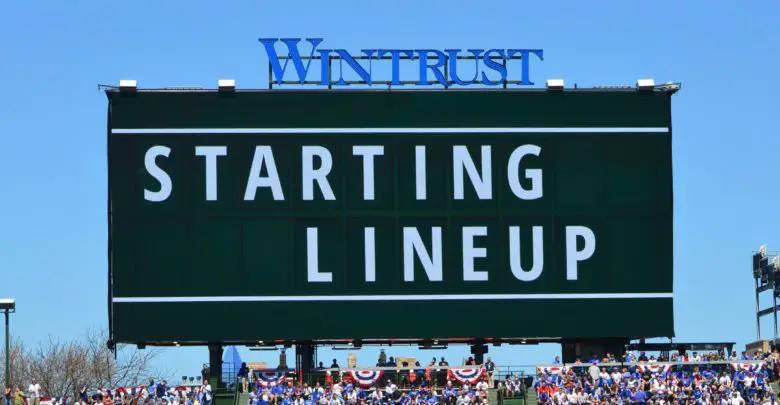 Chicago Cubs Lineup (8/11/19): Happ at 2B, Caratini Catching, Lester Pitching
Jason Heyward is back at leadoff and playing center after a day off, followed by Nicholas Castellanos in right, Kris Bryant at third, and Anthony Rizzo at first. Javy Báez plays short, Kyle Schwarber is in left, Ian Happ mans second, and Victor Caratini is catching.
As is often the case this time of year, the Cubs are facing yet another familiar face in this one. Cincy ace Luis Castillo is opposing them for the fourth time this season, the first three of which have yielded mixed results. The 26-year-old righty won the two games in which he gave up a combined five runs, but lost the one in which he allowed a single tally.
Of course, giving up a total of six runs on 12 hits with 22 strikeouts and just seven walks tells us the Cubs haven't done much. Seven of those hits and three of the runs came in Castillo's last start against them on July 15, though, so maybe they've figured something out.
Or maybe they just guessed right, specifically on the changeup Castillo floats up there as well as anyone. When his fastball comes in at 96, changing speeds can really mess with hitters. If the Cubs can time him up or jump on his mistakes, they can created a little breathing room. They've walked three times and hit one homer each of the last two times they've faced him, so it's possible.
Going for the visitors is Jon Lester, who's coming off of one of his worst starts in recent memory and has called himself the "weak link" in the rotation. That's true for the time being, but we've seen the lefty go through these lulls and come out strong on the other side. Maybe the offense can just pound Castillo and give Lester plenty of leeway.
First pitch is at 12:10pm CT on NBC Sports Chicago and 670 The Score.
Here is today's #Cubs lineup for the series finale. #EverybodyIn

Stream on @NBCSChicago: https://t.co/rGCuW1XI7C pic.twitter.com/b8JbYHiuTn

— Chicago Cubs (@Cubs) August 11, 2019